This post has been sponsored by Van de Kamp's®; any opinions or thoughts are my own.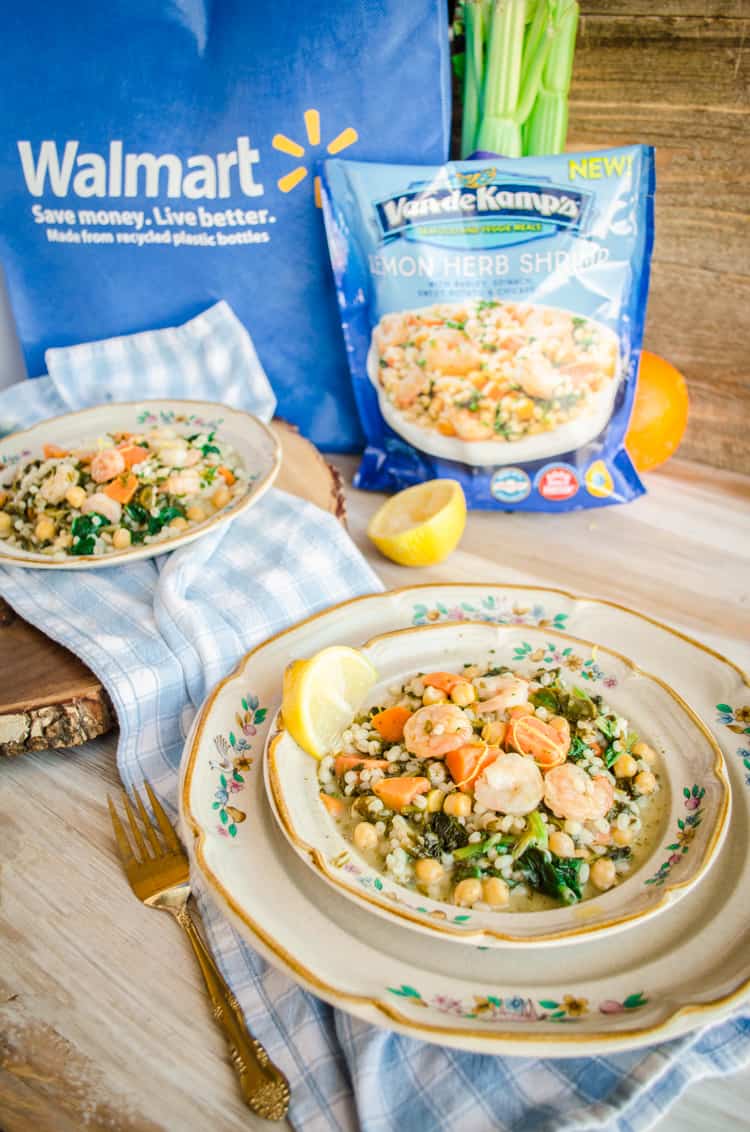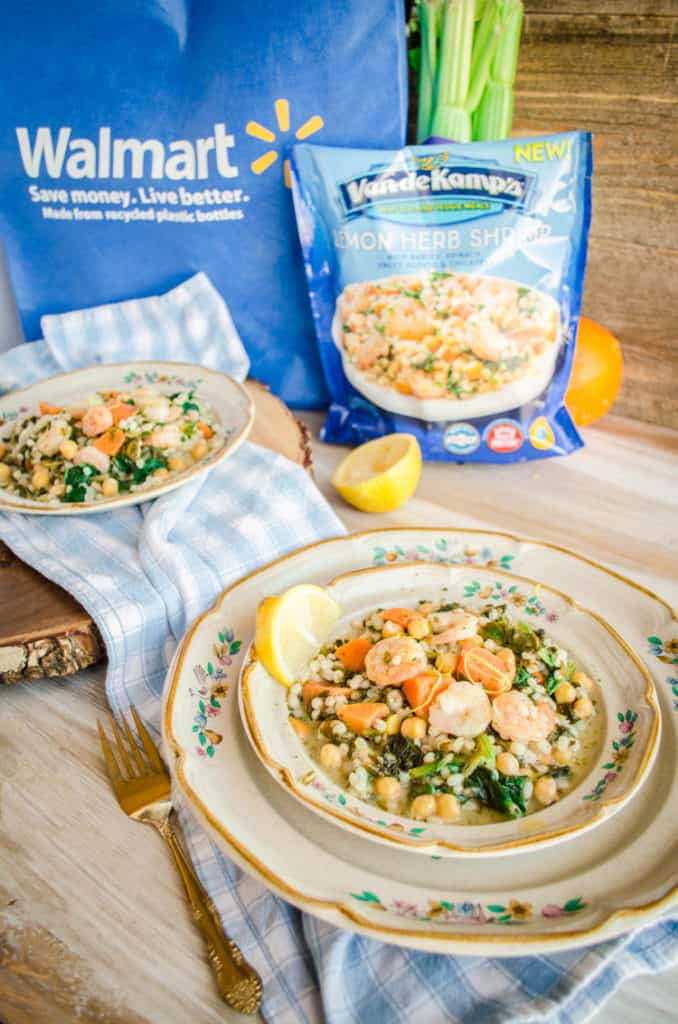 Van de Kamp's Seafood and Veggie Meals for Fish on Friday are a perfect intro to my new series!
I love these new Van de Kamp's Seafood and Veggie Meals for Fish on Friday. I've mentioned before that I'm trying to slowly ease my family off of expecting a meat dish every night for dinner, and incorporate more vegetables, grains, legumes and fish instead. To do this I've been posting a Meatless Monday Series of recipes that has been a fun challenge for me~I've really enjoyed preparing dinners for my family with more fruits, veggies and greens. It makes me feel like I'm being a good mom.
Now it's time to move on to phase two; Fish on Friday recipes!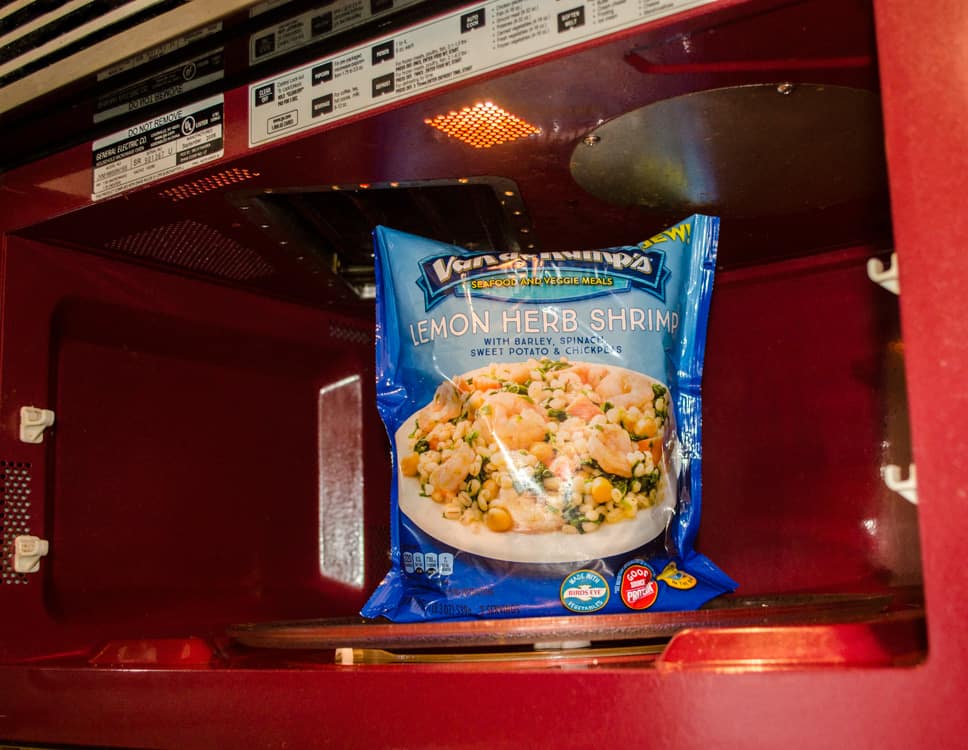 To kick off my new Fish on Friday series, I'm featuring one of Van de Kamp's Seafood and Veggie Meals from Walmart – Lemon Herb Shrimp with Barley, Spinach, Sweet Potatoes & Chickpeas. I know most of you probably think I cook a dinner from scratch for my family every night. Hah! I've got you fooled. That is totally unrealistic for me, and I think for most families. I always have at least a few frozen dinners in my freezer for nights that are just way to crazy, or I'm too worn out, to cook a meal. While I went with the Lemon Herb Shrimp this time around they also have some other great varieties like California Salmon with Peas, Yellow Carrots and Sun Dried Tomatoes, Baja Style Cod with Whole Grains, Black Beans and Red Peppers, and Garlic Herb Shrimp with Quinoa, Spinach and Cranberries!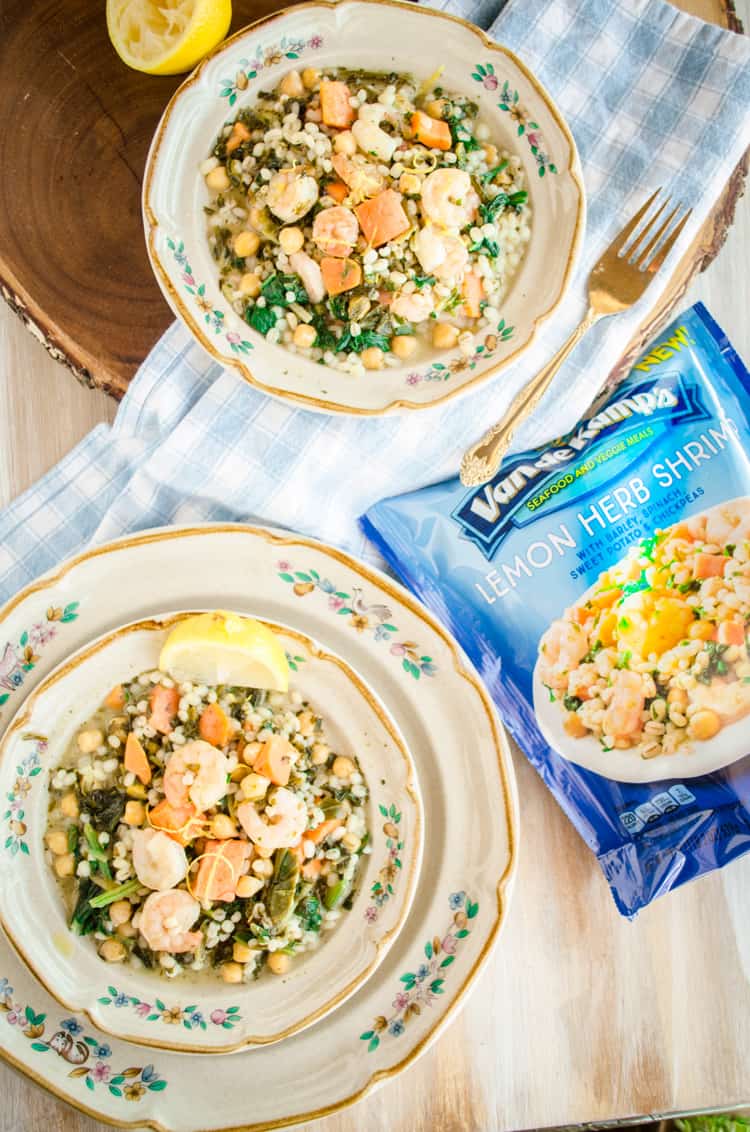 How to Make Fish on Friday Easy for Busy Moms
Take one stroll down the frozen meal aisle at Walmart and the choices are almost overwhelming. Let me make it easy for you- skip over to the frozen fish section to find these new Van de Kamp's Seafood and Veggie Meals for Fish on Friday. They feature meatless lean protein that's high in Omega-3's with perfectly paired sides of Birds Eye® veggies, grains, legumes and greens. All the stuff I want to incorporate into my Fish on Friday dinners!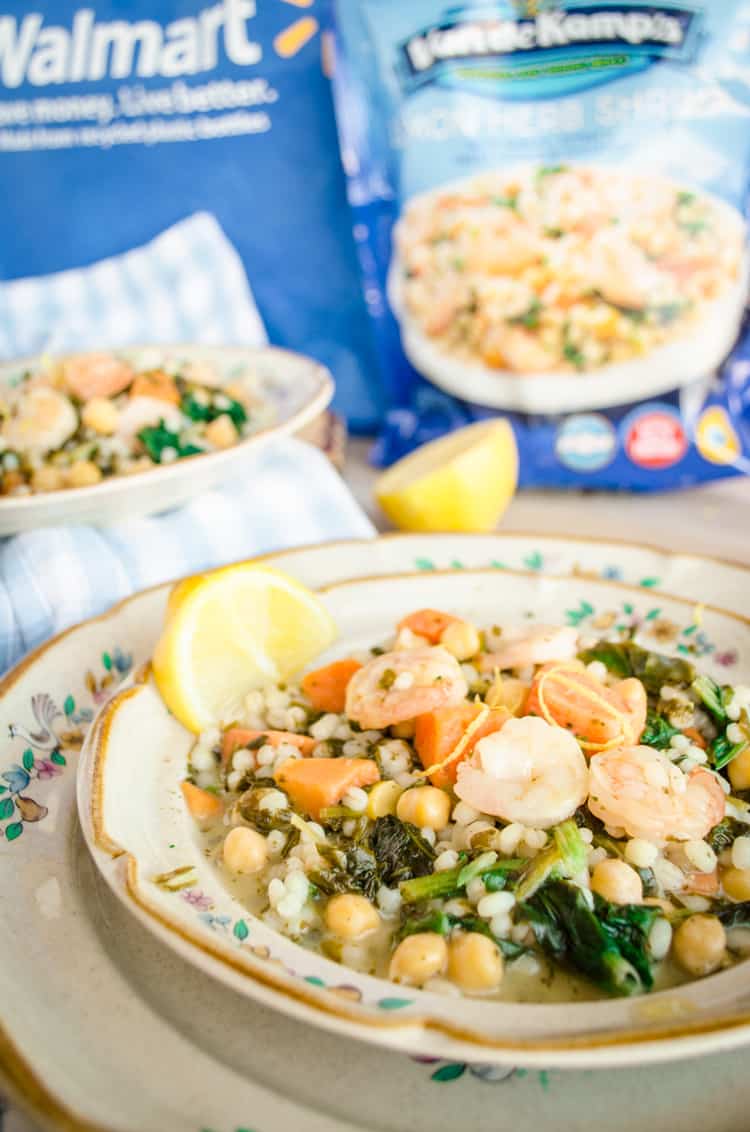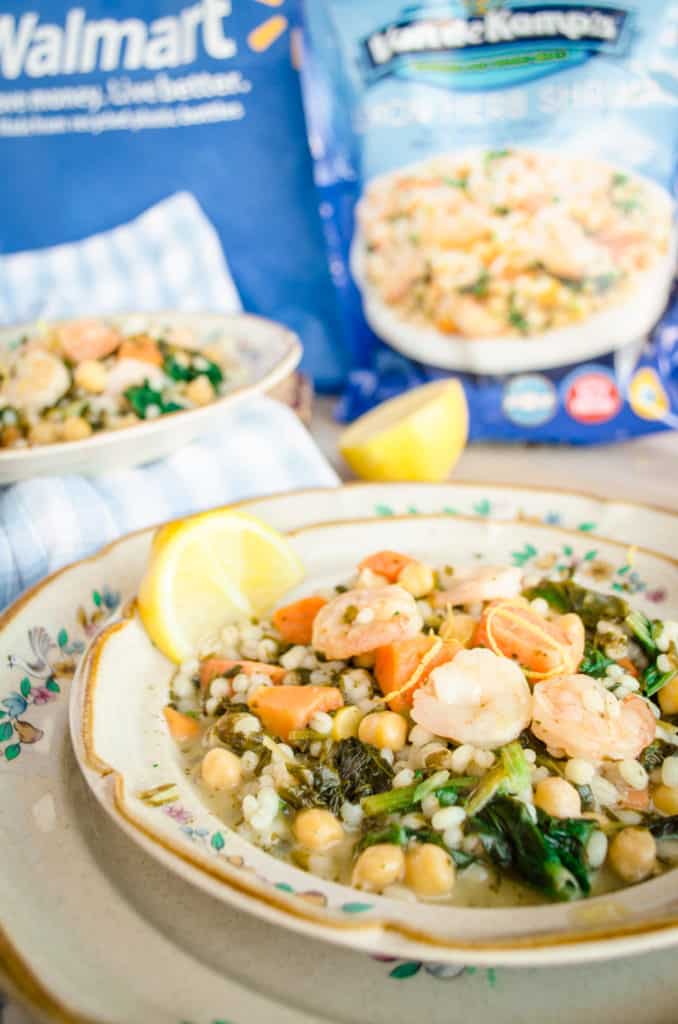 I have to say, I love using Walmart's free online grocery ordering service, It saves me tons of time and I save money and stay within my budget because I avoid impulse buys. I highly recommend it to everybody, and be sure to add one of Van de Kamp's Seafood and Veggie Meals for Fish on Friday to your order. You can "check" Fish on friday off your list, and just pop the whole bag into the microwave on friday night and your healthy meatless dinner's ready in about 8 minutes. You can't beat that; I love it!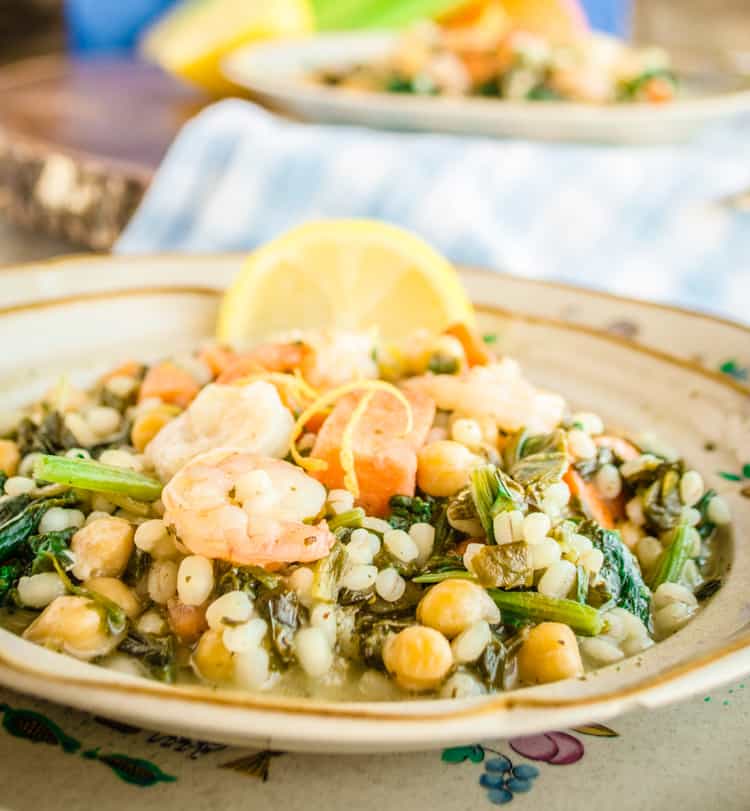 Lemon Herb Shrimp with Chickpeas, Sweet Potatoes, and Spinach is restaurant inspired and delicious, as are the rest of Van de Kamp's Seafood and Veggie meals. Be sure to check out the Ibotta deal running right now, and stop by your local Walmart to grab your easy go to Fish on Friday meals by Van de Kamp's! If you try any of these, I'd love to hear about it in the comments below :0)
Free ebook for all Subscribers!
What will you stuff in your sopapillas? Subscribe now to receive your free copy of Sopapilla Fiesta! today with six recipe combinations of stuffings and chili sauces. Bonus dessert recipe included!