Instant Pot Steak Picada Stuffed Sweet Potatoes
This post has kindly been supported by The Hatch Chile Store. All thoughts and opinions are my own.
We all make decisions in life we later regret. I was an idiot for years and resisted purchasing an Instant Pot because I thought it was unnecessary for me.
I already had my old trusty pressure cooker, slow cooker and All-clad saute pan that I used daily. I thought that the Instant Pot only cooked dump-and-go meals- and dump-and-go meals always turn out, in my humble opinion, bland and boring. I didn't want to cook bland and boring.
Last year I received an instant pot from a family member for my birthday and finally realized what I had been missing out on! My favorite feature? Being able to brown meats or veggies with the sauté feature, then incorporate all that fond flavor by cooking the rest of the meal in the same pot in half the time. So I put this feature to use when creating this delicious recipe!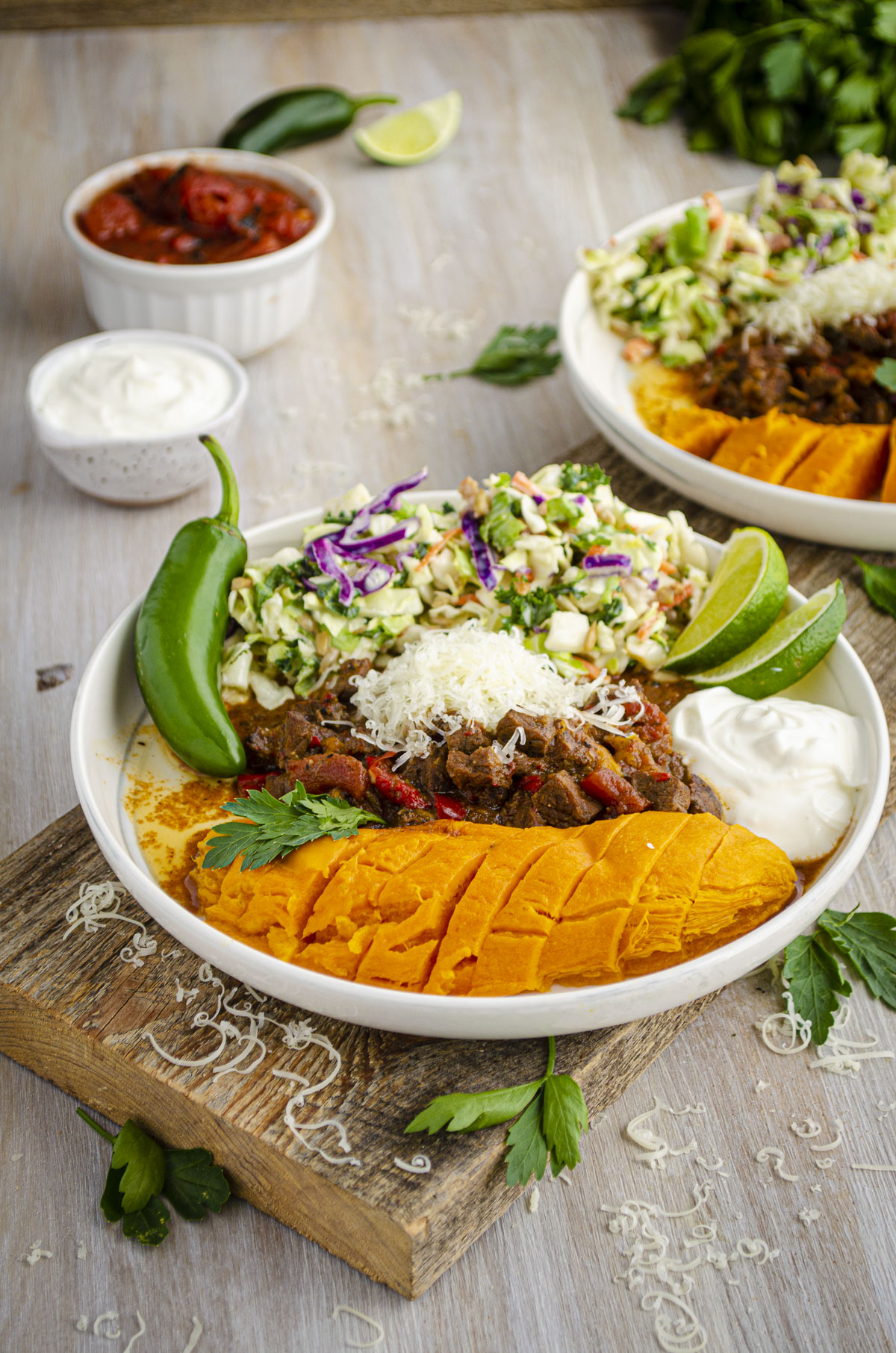 Why this recipe works:
Cooking the beef with not one, but several types of chile peppers brings a balance and depth of flavor to the barbacoa seasonings.
Slow cooking the beef mellows the heat of the chiles while making the meat extra tender.
How I make Steak Picada in the Instant Pot:
What is Steak Picada?
Steak (or chicken) picada somehow does not have the same clout as other Mexican recipes. I really have no idea why because it's delicious, easy, and versatile. In fact, when creating this Instant Pot recipe for you I had never made steak picada before, so let me tell you all about it!
Steak picada is a steak that is chopped into small pieces (picada means small bits in Spanish), browned, then braised (gently boiled) in broth with multiple types of peppers, hot and mild, along with chopped tomatoes, herbs, and ground spices. Chicken picada is made in the same fashion. This cooking method allows the meat to be very moist and tender with a lot of flavor.
Steak picada is excellent for soft tacos, burritos, over Mexican rice, or in a quesadilla with a side of beans and guac. Or serve it next to a couple of eggs your way for breakfast (with more refritos of course and some queso.) Hello YUMMY!
Steak picada can be spicy-hot, or mild, it just depends on the types of chile peppers that it's cooked with and how heavy-handed the cook was with the spices.
I'm from New Mexico, where the best-tasting chile peppers on the planet grow; I'm talking about Hatch chile peppers of course! You can get them fresh, frozen, canned, or dried and ground. I just HAD to use Hatch chiles to make my steak picada.
Steak picada usually includes a diced jalapeno pepper for some heat, but I opted to substitute chopped Hatch green chile in this recipe for the more standard jalapeños. Along with that, I added minced garlic, a yellow bell pepper, and a yellow onion for sweetness. Next come the spices- ground cumin, ground red Hatch chile pepper, and my secret ingredient in all my Mexican cooking- a pinch of ground coriander. I just love the complexity and depth it brings to all my spicy recipes!
What are Hatch Chile Peppers?
Hatch Chile peppers are world famous for their delicious flavors, produced by the unique climate and soil composition that exists only in the Hatch Valley of Southern New Mexico. These factors combine to grow exceptional-tasting chile peppers with smoky, sweet, and hot flavor notes. More people discover Hatch Chiles each year, and their popularity continues to grow.
Growing up in New Mexico where chile peppers are an integral part of the culture, I know that Hatch chiles have earned a reputation for being the best of the best. I personally only use authentic Hatch in all my cooking because it simply tastes amazing. You should be able to find canned Hatch chile in any supermarket these days, or you can order it directly like I do. Frozen chile is much, much better tasting than canned!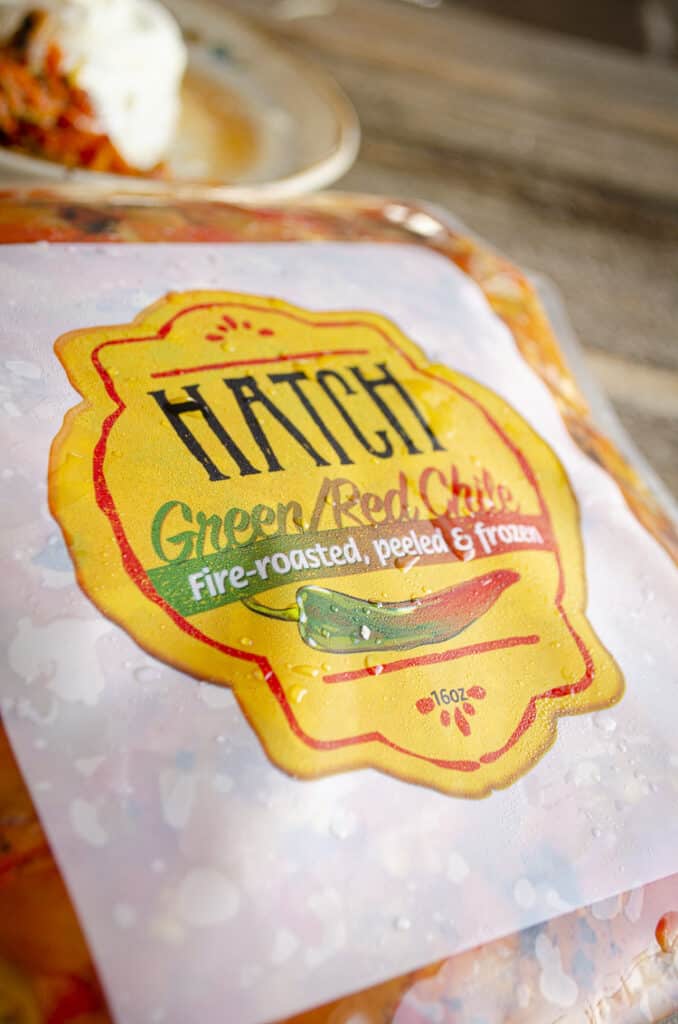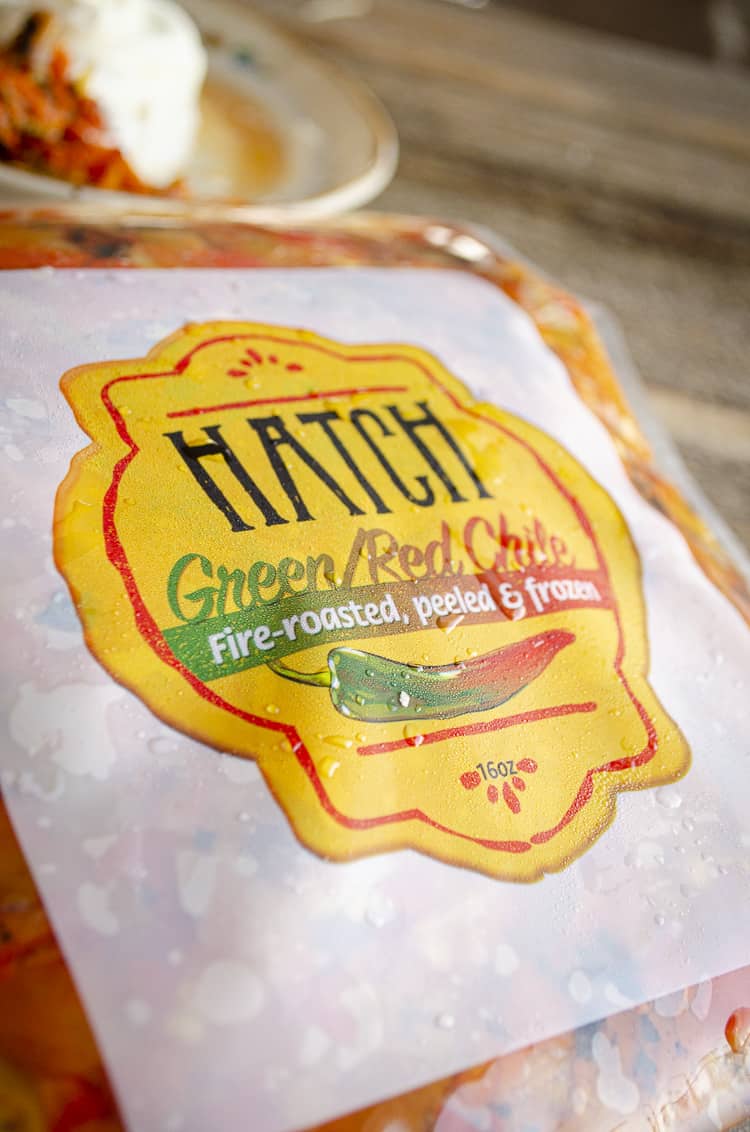 The Hatch Chile Store is the premiere website for ordering your Hatch chile– they are incredibly good at shipping fresh authentic chile right to your door, whatever variety and hotness lever you prefer. It's where I get all my Hatch Chile, and I must say the flavor really does stand out above any other chile pepper variety.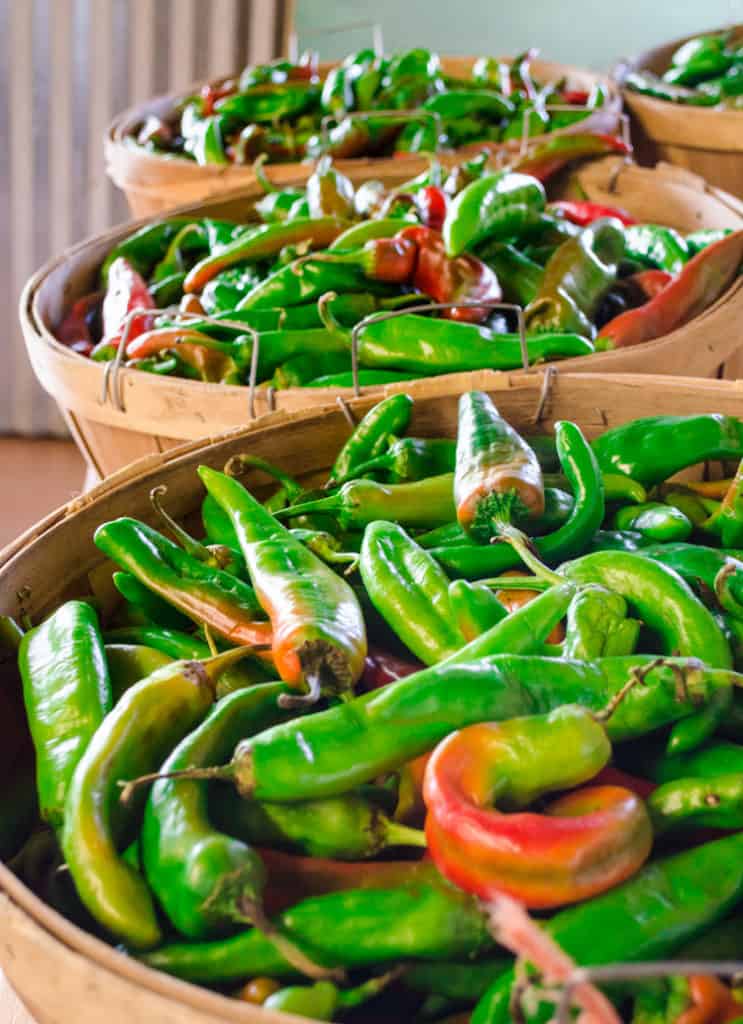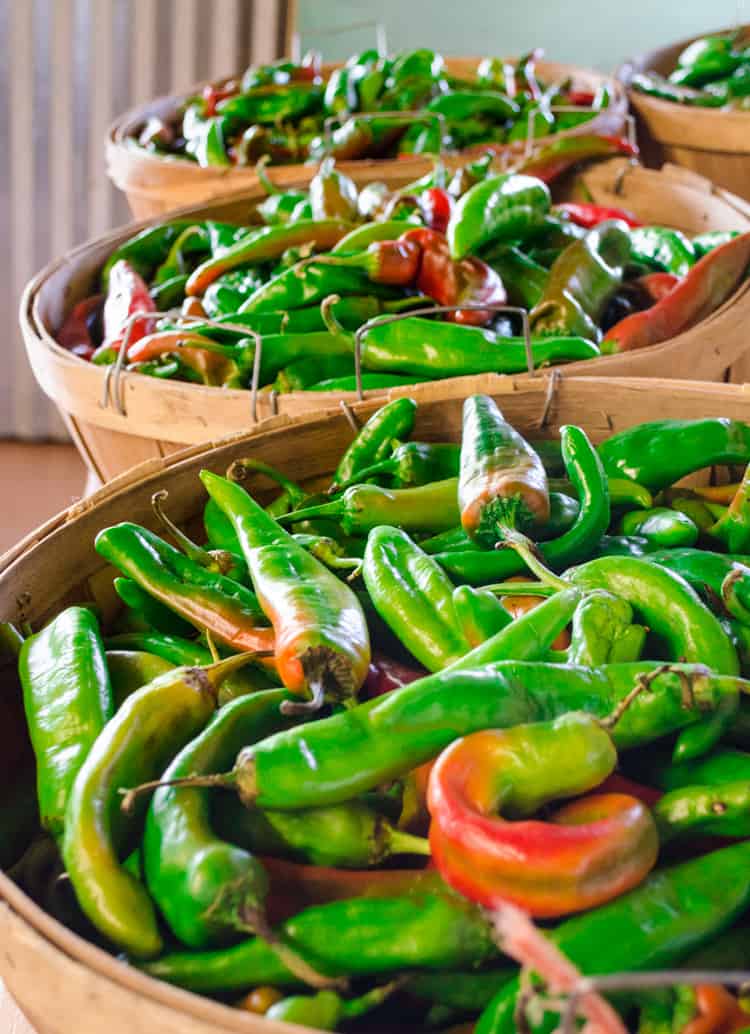 Head on over now to The Hatch Chile Store to stock up on the most delicious Hatch chile you can buy anywhere- they've always got great deals on your favorite products!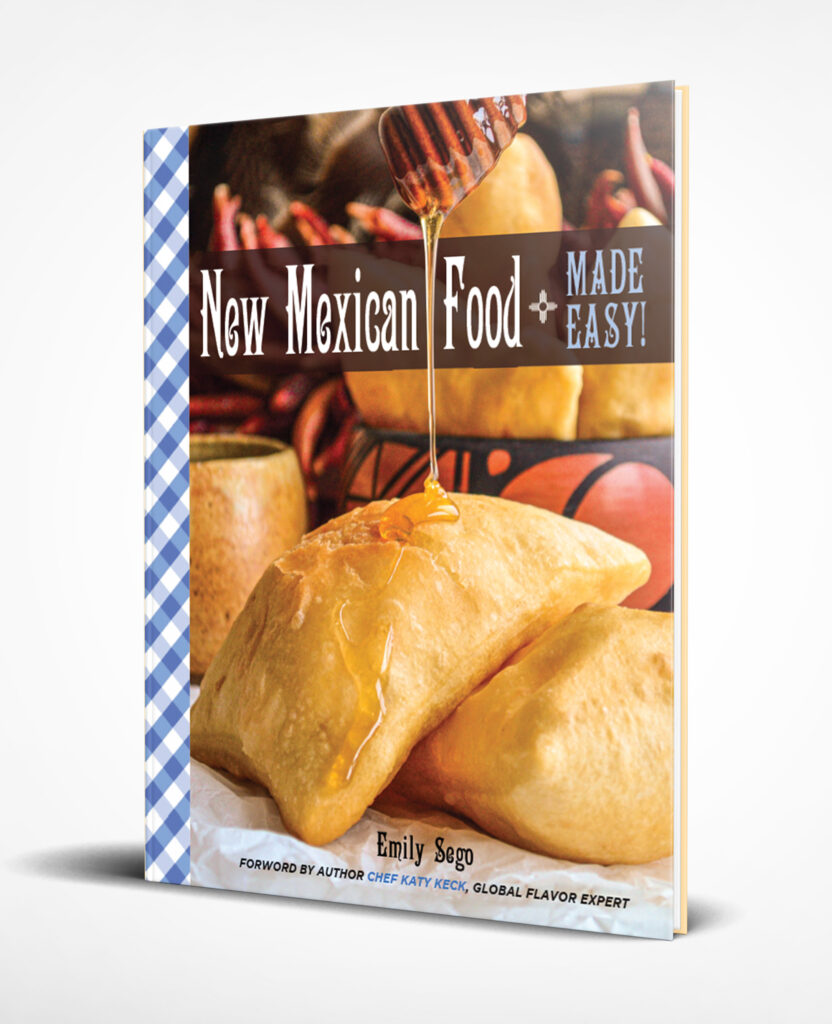 Did you know I have a full-color cookbook with lots more easy and delicious New Mexican recipes? You can learn more about it here!
Frequently Asked Questions
What to serve with Steak Picada stuffed Sweet Potatoes? I love to keep it simple and serve a side salad. You could also serve some of my easy homemade refried beans, seasoned black beans, or Spanish rice.
Substitutions, additions, etc. If you like to really spice things up, add in a sliced fresh green Hatch chile pepper, Anaheim pepper, or jalapeno pepper along with the bell pepper and onion. One cup of freshly diced tomato will work in place of the canned.
How long will this keep in the fridge? This will keep in the fridge for up to 3 days. I would recommend peeling the sweet potatoes before refrigerating.
Can I double this recipe? Yes, you definitely can! You'll need larger foil balls to fit into the bottom of the instant pot, but that won't affect the flavor or cooking process at all. Simply place 4 washed and poked sweet potatoes on the elevated rack instead of two.
How do you cook two different things in an Instant Pot at the same time?
As long as the items take approximately the same amount of cooking time and you have a metal trivet or bowl you can cook two separate items in an Instant Pot at the same time. Let me explain:
Pressure-cooking the sweet potatoes over the top of the steak picada is simple! Just place a few balls of crushed aluminum foil down in the bottom of the pot with the steak picada, then place a metal trivet on top of the aluminum to hold your potatoes up above the picada. Wham bam you have an instant pot meal that cooks two items at once, that is healthy and delicious.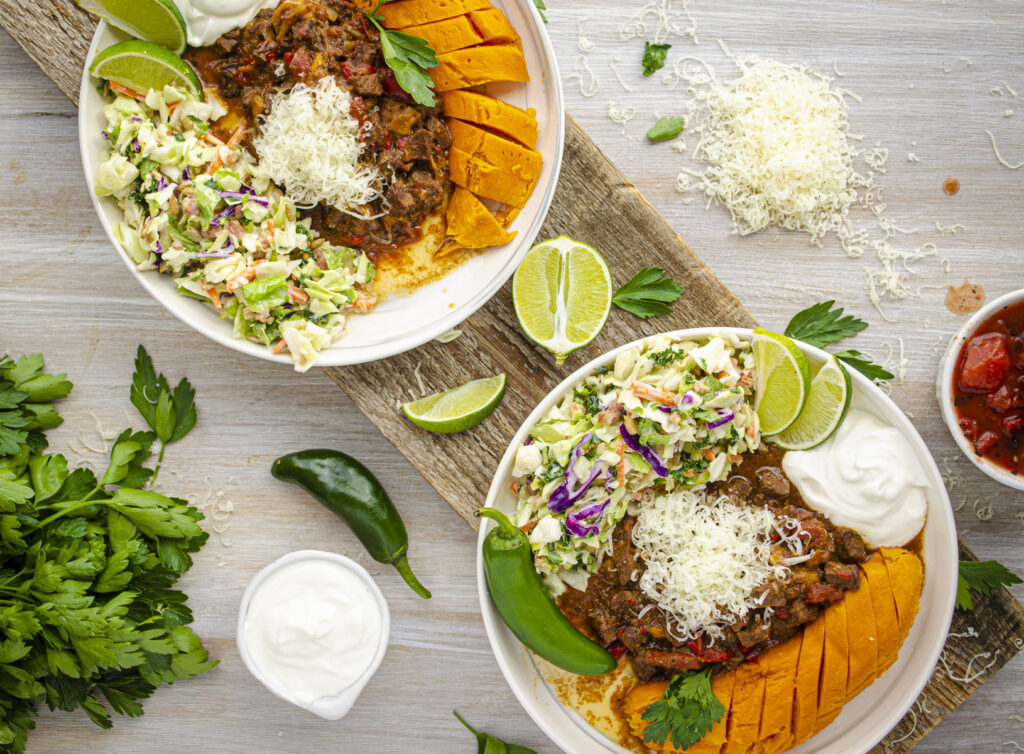 I hope you find joy in making this recipe and please give me a shoutout if you post a pic of the recipe on social! Follow me on Instagram @TheGoldilocksKitchen, Facebook page The Goldilocks Kitchen, or Pinterest @GoldilocksKitch. Don't forget to rate the recipe and leave a comment- I want to hear your feedback! (This is a blog after all and that's the whole point right?!)
Print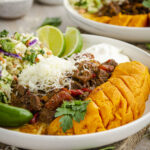 Instant Pot Steak Picada stuffed sweet potatoes
---
Author:

Emily

Total Time:

35 minutes

Yield:

4

servings

1

x
Description
Lean steak bites braised in Mexican spices, Hatch chile, bell peppers, and onions, all stuffed into a well-cooked sweet potato. Both filling and potatoes are cooked together with an ingenious method in an instant pot!
Equipment needed:
Instant Pot or pressure cooker
Aluminum foil
Tongs
Metal Trivet
---
2 tablespoons

vegetable oil

1

lb

. boneless top-round steak

2 teaspoons

of your choice of steak seasoning

1/2

white or yellow onion, thinly sliced

1

bell pepper, thinly sliced

1/2 teaspoon

salt

2

garlic cloves, minced

3 tablespoons

chopped roasted Hatch green chile

1

cup

canned diced tomatoes

1 teaspoon

ground cumin

1/2 teaspoon

ground coriander

1 teaspoon

Hatch red chile powder

1

cup

chicken broth

2

medium-sized sweet potatoes, washed and poked
---
Instructions
Set Instant Pot to saute. Add vegetable oil, and season the steak on both sides with the steak seasoning. Sear the steak in the Instant pot for about 2 minutes on each side, or until the steak turns deep golden brown in spots. Remove steak to a cutting board and set aside.
Add the sliced onion and bell pepper. Sprinkle with 1/2 teaspoon salt. Stir often, until the onion turns translucent and slightly brown, about 3-4 minutes. While the onion and bell pepper cook, chop the steak into 1/2-inch pieces.
Stir in the garlic and cook for 30 seconds, then stir in the green chile and canned diced tomatoes, chopped steak, cumin, coriander, and Hatch red chile powder.
Pour in the broth and stir to combine. Nestle three balls of aluminum foil evenly into the bottom of the pot. Place a trivet over the foil and ensure that it is fairly flat or horizontal. Trivet should be elevated above the steak mixture below. Place prepared sweet potatoes on the trivet and secure the instant pot lid over the top.
Pressure cook on high for 10 minutes. Allow a natural release for 10 minutes, then flip the quick-release button. Remove the potatoes, trivet, and aluminum foil with tongs (they will be very hot!). Discard the aluminum balls.  Set the Instant pot to saute, and cook the steak picada mixture until the liquid is reduced in half, about 3-5 minutes.
Slice potatoes in half. Serve each half with one-quarter of the steak picada. If desired, garnish with sour cream (or Mexican crema), cheese, and fresh lime juice. Serve.
Prep Time:

10 minutes

Cook Time:

25 minutes

Category:

lunch or Dinner

Method:

Instant Pot

Cuisine:

New Mexican
Nutrition
Serving Size:

1/4 recipe

Calories:

360

Sugar:

7

Sodium:

630

Fat:

16.5

Saturated Fat:

5

Carbohydrates:

24.2

Fiber:

3.7

Protein:

28.3

Cholesterol:

75
Keywords: Hatch chile, steak picada, sweet potato, weeknight meal, healthy meal, instant pot, steak, red chile peper