Can you freeze cream based sauces? Find the answer here.
Over the years that I've been cooking homemade meals for my family, I've learned that in today's fast-paced life where I'm expected to multitask all things mom related, it's often super helpful or even necessary for me to prepare my family's meals ahead of time. I've learned a lot about what freezes well and what doesn't.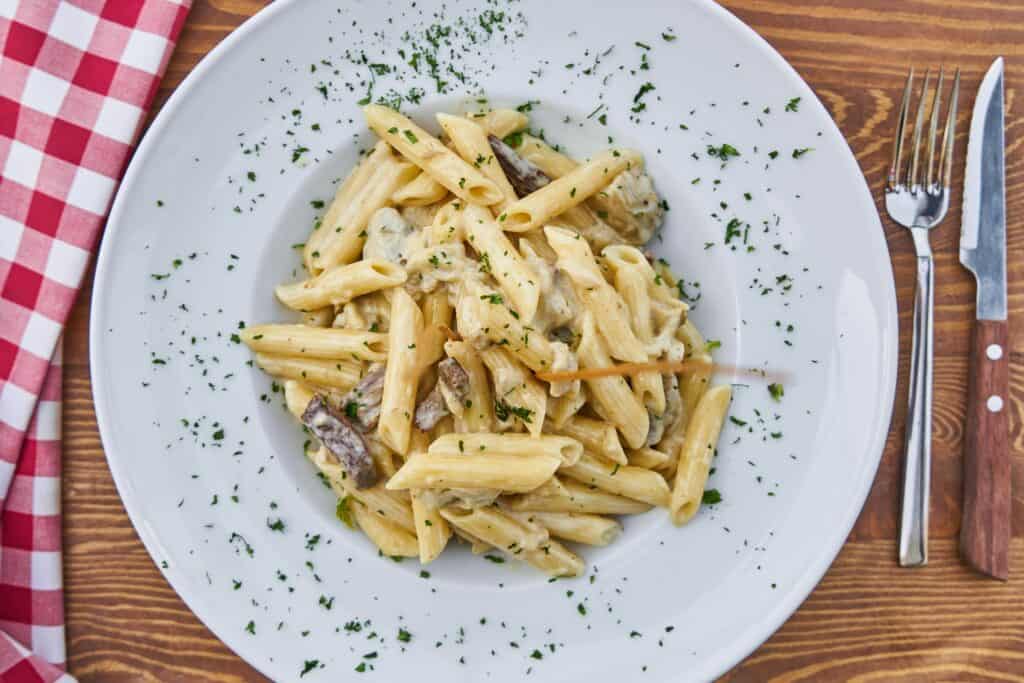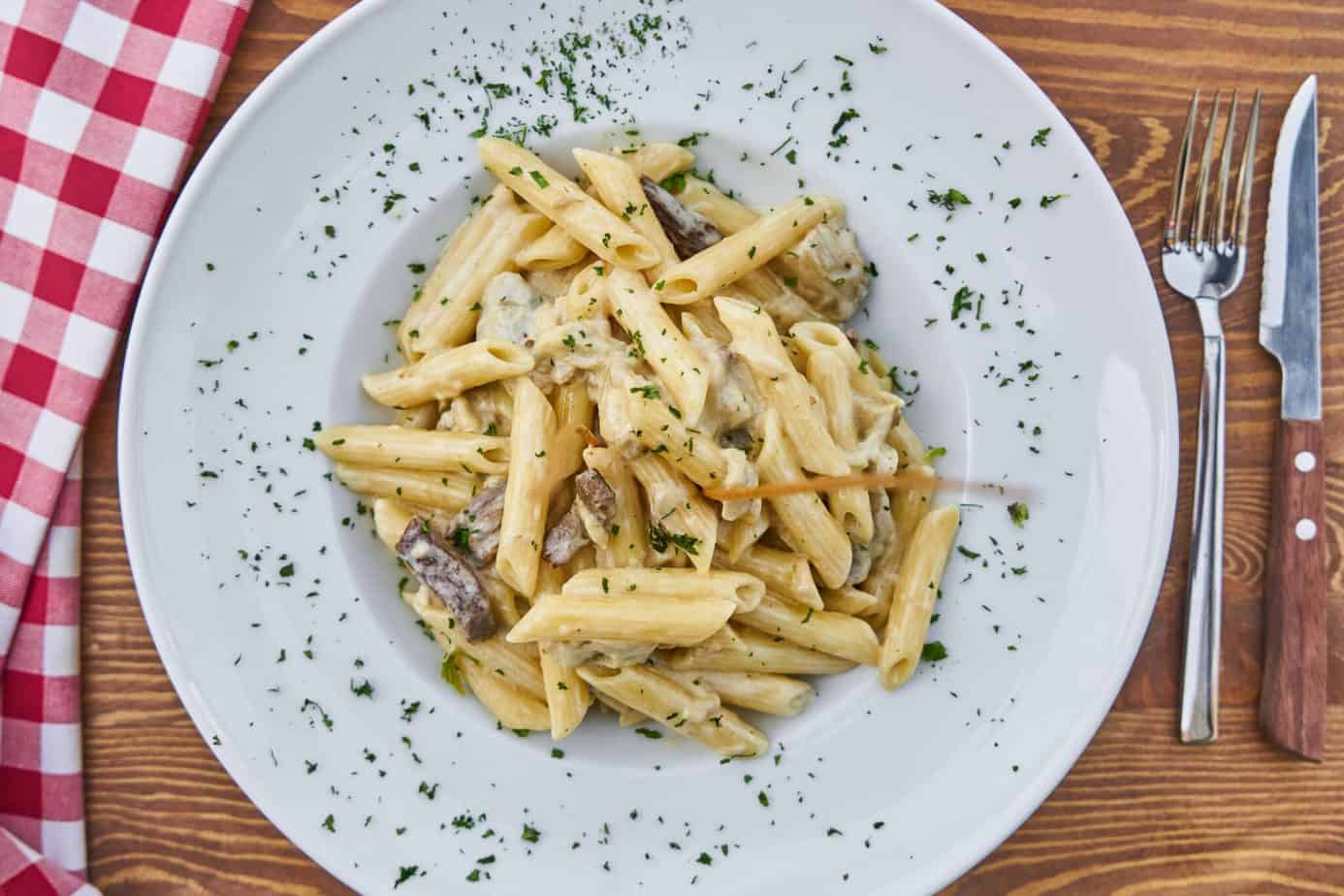 Meal prep is truly a life saver- cutting down cooking time during the week AND (if you order your groceries online like me), drastically cutting the time it takes to go shopping. You may be wondering if you can make some of your favorite recipes and freeze them for your meal prep regimen- like your grandmother's amazing mac and cheese recipe or your favorite aunt's amazing alfredo sauce. If you're a beginner in the word of meal prep, you may be wondering "Can you freeze cream based sauces?" Read on to find out!
Yes you can freeze cream based sauces as long as they are stored in an airtight container or double wrapped first with plastic wrap and then wrapped in foil, and completely thawed out in the refrigerator before you reheat it. Sometimes the sauce will separate when thawed but this is ok, it should come back together when re-heated with stirring.
Tips for freezing cream based sauces
To ensure a successful thaw and re-heating of your creamy dish, you need to consider the other ingredients that may be mixed into your sauce.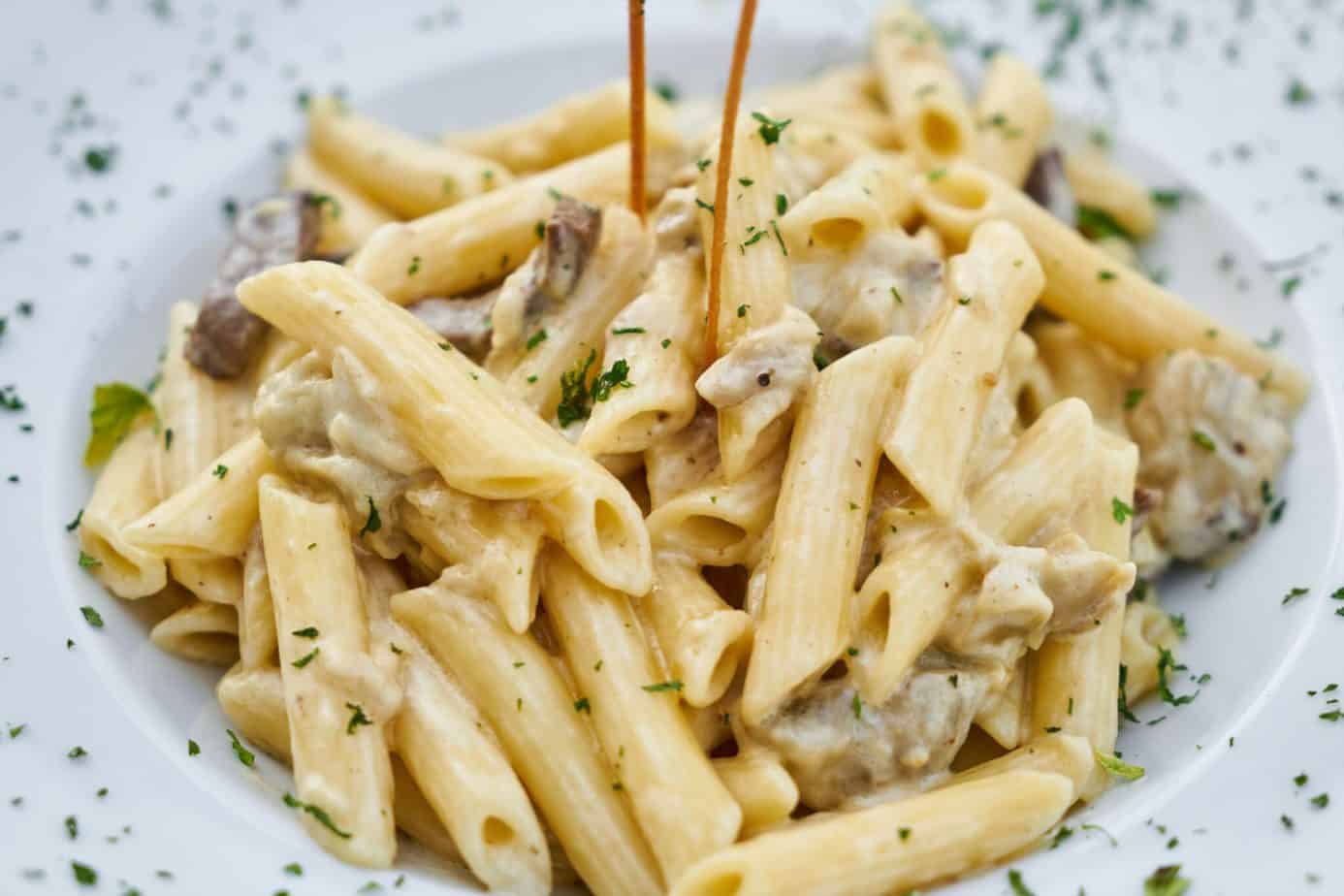 If you are freezing a plain white sauce, also known as a béchamel sauce (flour + butter + cream or milk) simply store it in an airtight container in the freezer for up to three months. This kind of sauce is the base for macaroni and cheese, tuna noodle casserole, green bean casserole, American style alfredo sauce, and many others. Thaw it completely in the fridge before reheating it on the stove over medium low, stirring often. Then stir in cheese, herbs or whatever your given recipe calls for. The Food Network has a good article here about freezing other various kinds of sauces.
If you will be storing a make-ahead casserole or other dish with a white sauce in it for meal prep then you need to consider if any ingredients mixed into your sauce will release moisture or absorb moisture when being cooked.
For example, if you want to meal prep your grandmother's mac and cheese recipe or another creamy pasta dish, the pasta will cook further when you heat it and absorb more moisture out of your dish. To compensate for this, undercook your pasta before adding it (like to a VERY al dente) and add a little extra white sauce or other liquids like broth to the casserole to compensate so your dish will come out creamy and just right. Here is the formula for freezing casserole dishes for make-ahead meal prep:
Formula to adapt or Meal Prep any Pasta Casserole dish for the freezer
16 oz pasta cooked very al dente + 1/2 cup additional broth or sauce + freeze topping separately then sprinkle over right before placing the thawed casserole in the oven.
Another example would be if you have ingredients in your white sauce like mushrooms, green beans, or other vegetables that release moisture when they are cooked (which is most of them when they are raw), you can either toss the raw veggies in cornstarch to absorb the excess moisture when it cooks, OR sauté or blanch raw vegetables before mixing them together with sauce to build flavor and evaporate that pesky excess moisture. Most recipes call for this second option anyway, because it tastes better!
And last but not least: be sure to freeze any topping separately from your sauce. Whether it's a crunchy Panko bread crumb topping, or lots of melty cheese, place the topping into a separate baggie, freeze, and then thaw with the rest of the casserole and place it on top just before baking.
I hope you find this info helpful! I'd love to hear if you have any tips and tricks when it comes to freezing food or meal prep. Leave a comment below and be sure to subscribe to The Goldilocks Kitchen for more fabulous tips for family meal prep ideas and family recipes.