Sweet and Spicy Hatch Chile Marinade and Glaze for Grilling anything!
The Hatch Chile Store has kindly supported this post. All thoughts and opinions are my own (and highly persuasive). This post also contains Amazon affiliate links in which I earn a small commission for any sales. Thanks for your support!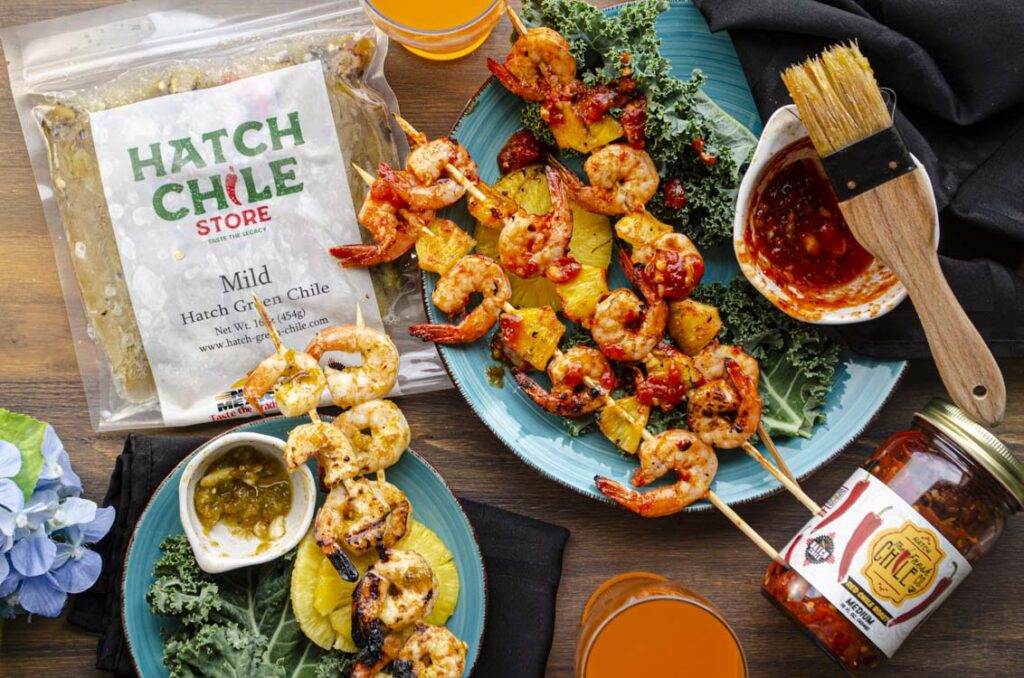 Make grilling easy, delicious and simple with this fantastic recipe for Sweet and Spicy Hatch Chile Marinade and Glaze. You can make this recipe with either rosted red Hatch chile or roasted green Hatch chile!
This marinade/glaze is great for either chicken, pork, or shrimp. Mix and match to figure out your favorite combination!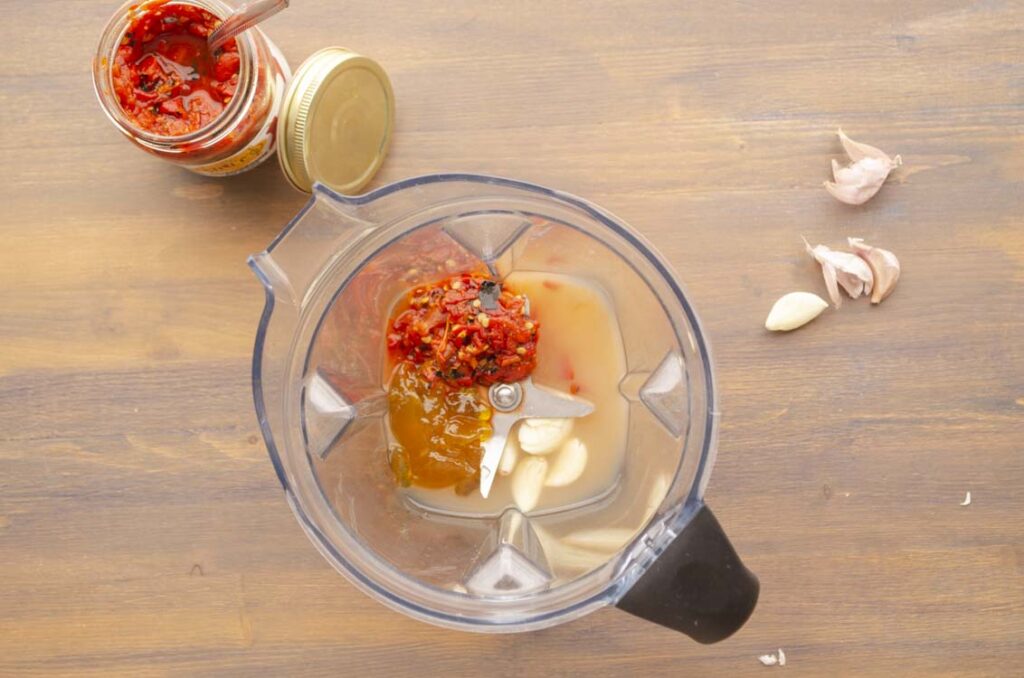 To make this a marinade AND glaze is simple. Throw all the ingredients into a blender and blend until mostly smooth. (I like a few small chunks left for texture.) Pour about one quarter of it into a small pot for the glaze, and the rest into a zipperlock bag or deep container along with your meat to marinate in the fridge.
Below you can see I put some shrimp in both the red chile and the green chile versions of this recipe. I absolutely LOVE grilled shrimp.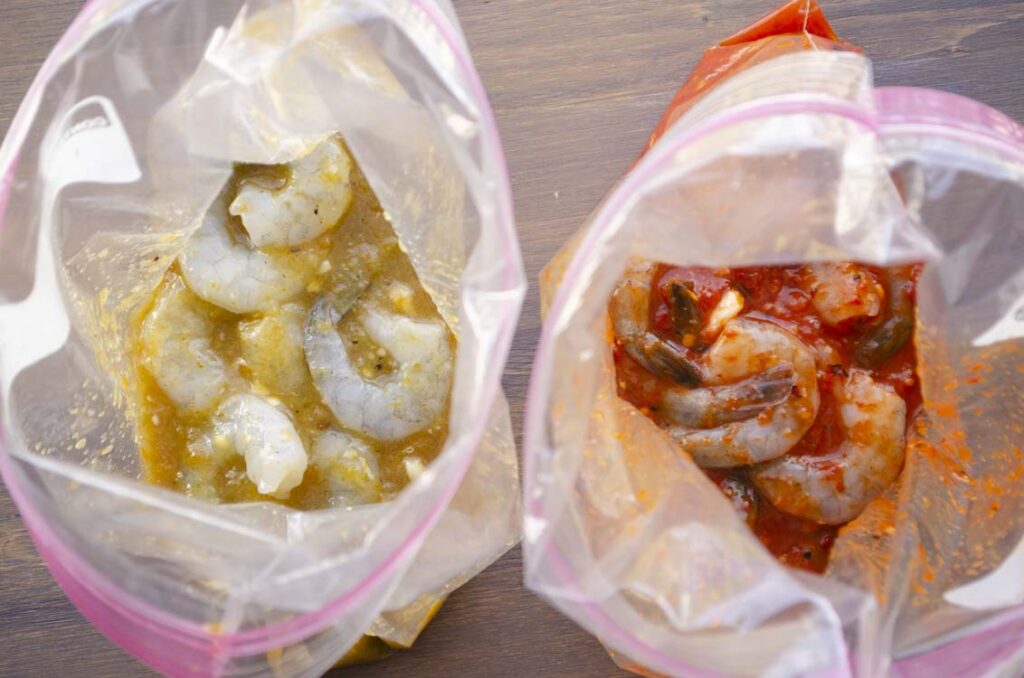 When you're ready to grill, place the pot with the bit of glaze in it over medium heat and bring it to a boil. Cook it until it thickens and will stick to a spoon. Then preheat your grill.
Remove your chicken, shrimp or pork from the marinade and throw it right on a hot grate. No need to rinse off all that great flavor! Season with additional salt and pepper if you like. When it's about cooked to your liking, brush the thick cooked glaze over your meat to give it even more flavor and a beautiful shine!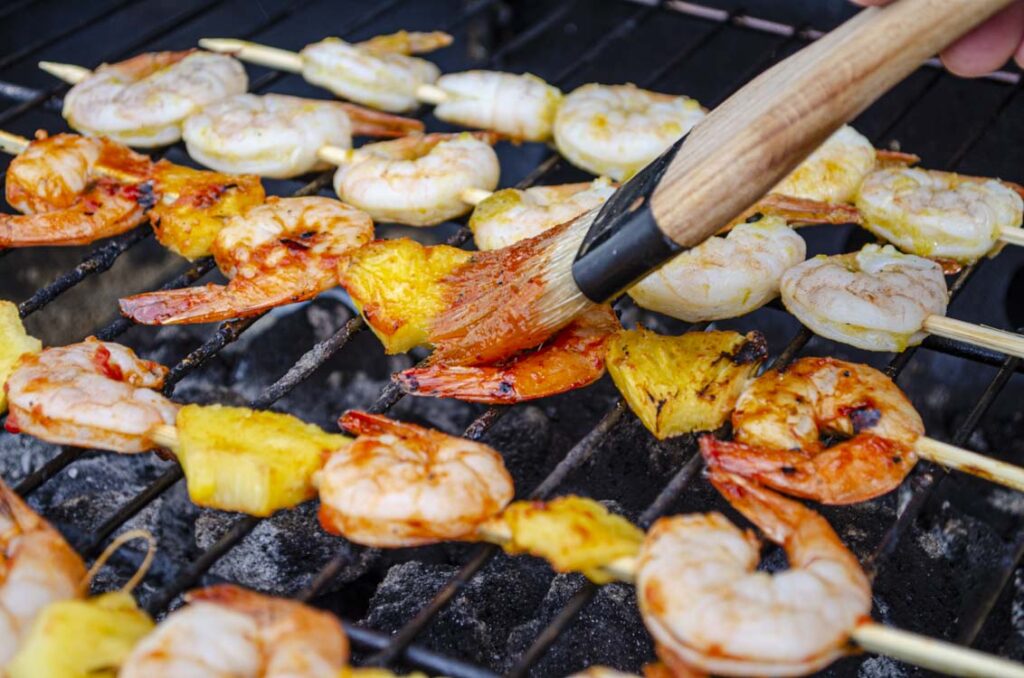 Glazes need to have a substantial amount of sugar in them so they will thicken up as they are cooked on the stove. I chose to add Apricot jam as my sugary component to this recipe. And I'm so glad I did!
I could have used honey instead, but I recently paired apricot jam with green chile for a stovetop chicken glaze I posted about a few weeks ago. It was a killer recipe and something I will be making over and over; it was so amazingly delicious. I wanted to skip the honey and try the apricot jam again to see how it would turn out in this marinade/glaze for the grill.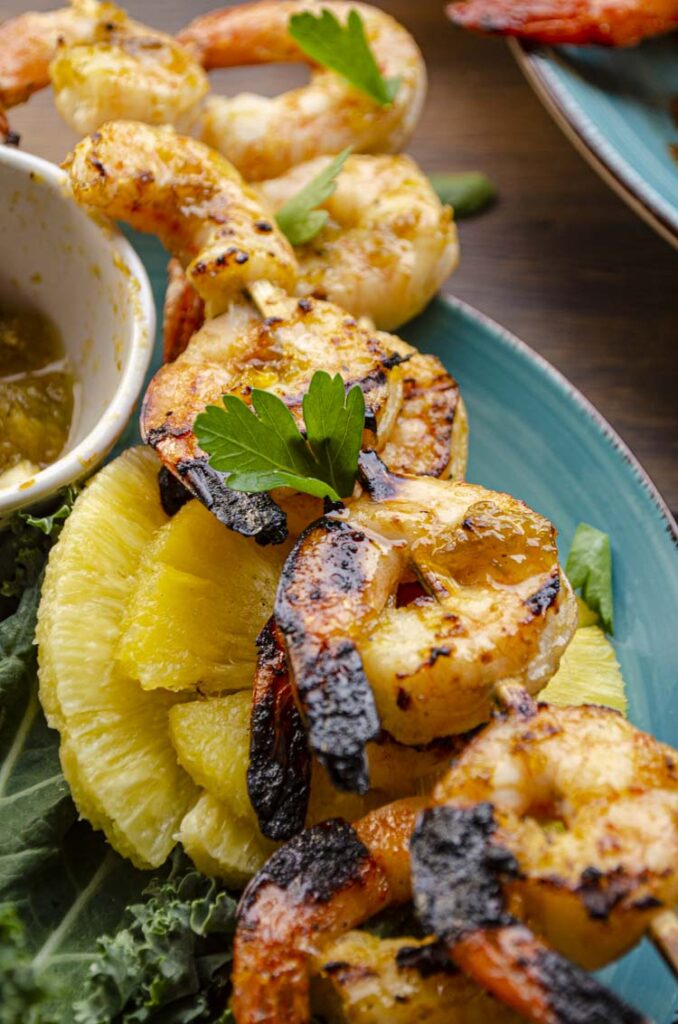 My husband said he prefered the Hatch green chile version of these shrimp; when I tasted them I liked the Hatch red chile version myself! Ha! What do you prefer, red or green? (Ok that's an inside joke all New Mexicans will understand.) :0)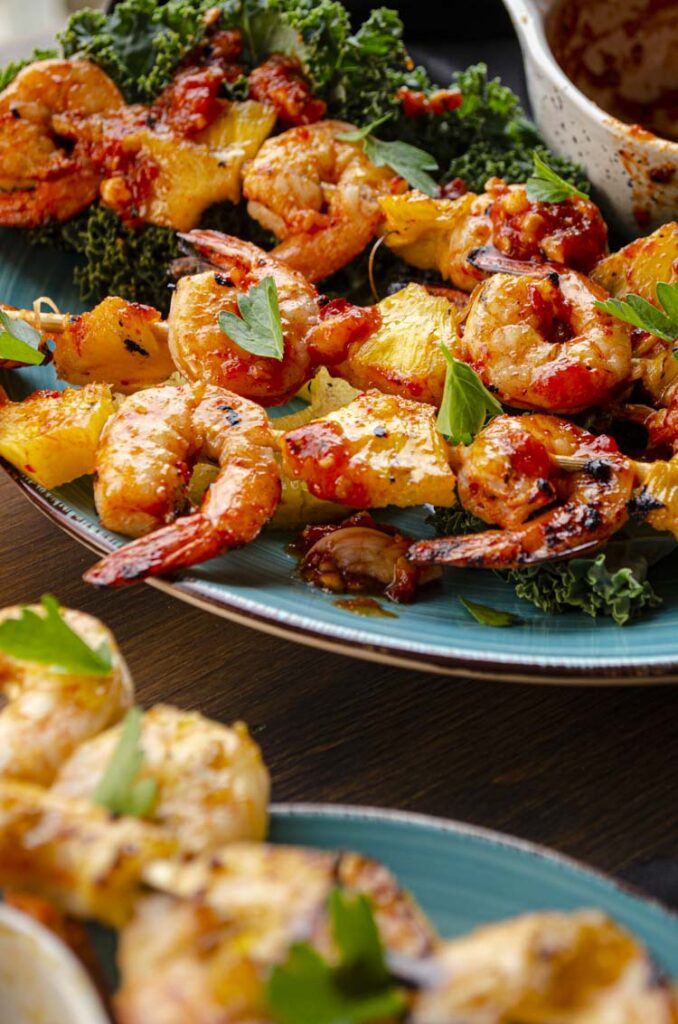 This recipe just so simple and delicious! You and your peeps are going to LOVE it! The real Hatch chile in it just makes it amazing :0)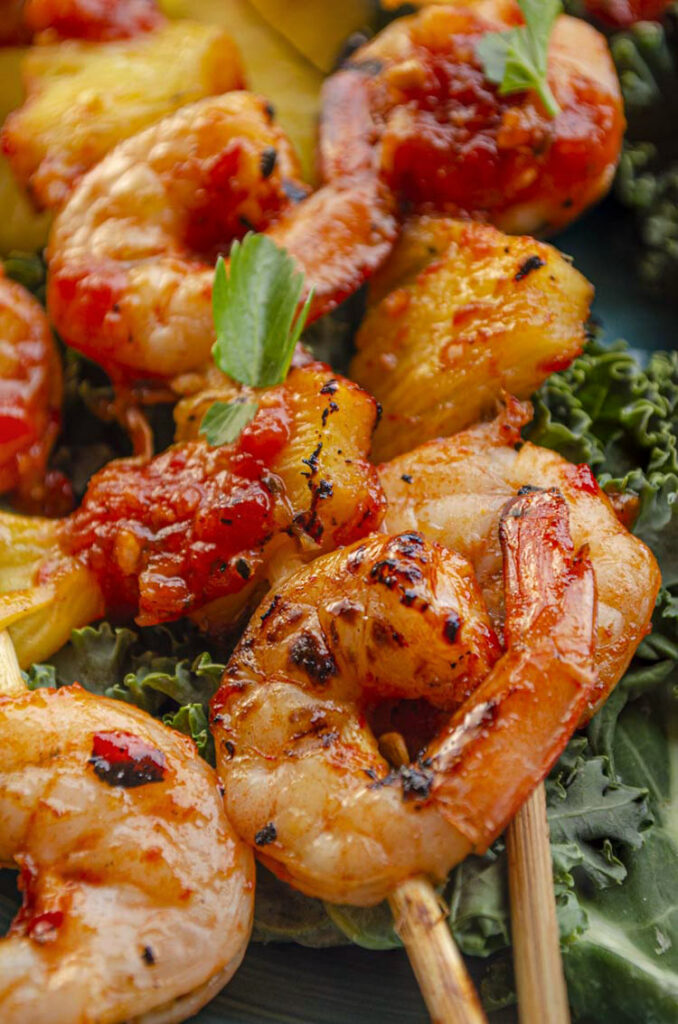 What are Hatch Chile Peppers?
Hatch Chile peppers are world famous for their delicious flavors, produced by the unique climate and soil composition that exists only in the Hatch Valley of Southern New Mexico. These factors combine to grow exceptional-tasting chile peppers with smoky, sweet, and hot flavor notes. More people discover Hatch Chiles each year, and their popularity continues to grow.
Growing up in New Mexico where chile peppers are an integral part of the culture, I know that Hatch chiles have earned a reputation for being the best of the best. I personally only use authentic Hatch in all my cooking because it simply tastes amazing. You should be able to find canned Hatch chile in any supermarket these days, or you can order it directly like I do. Frozen chile is much, much better tasting than canned!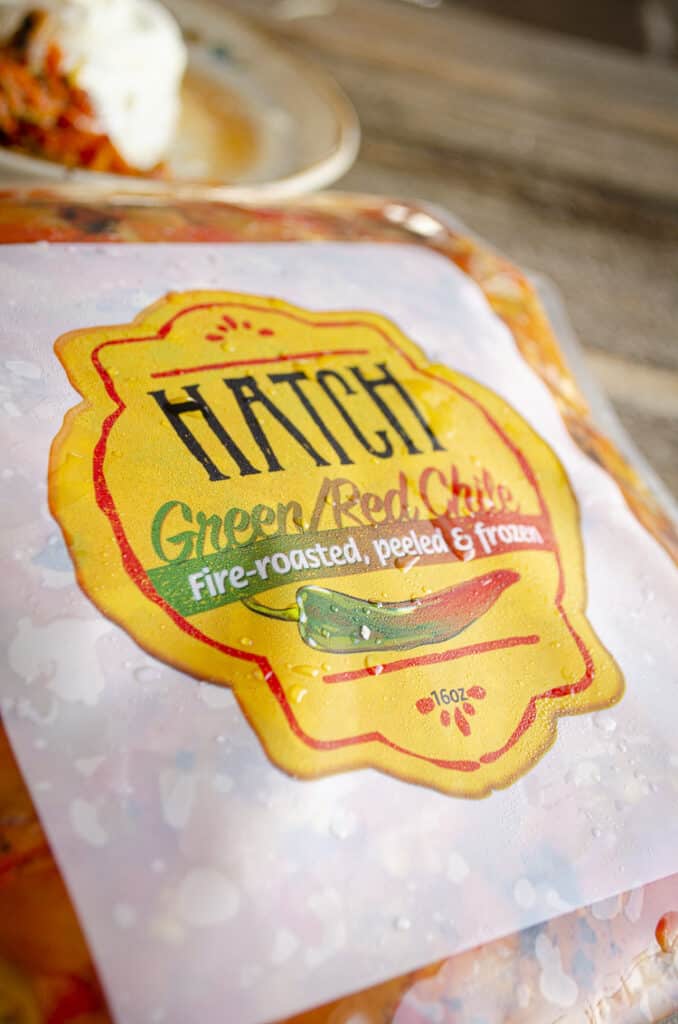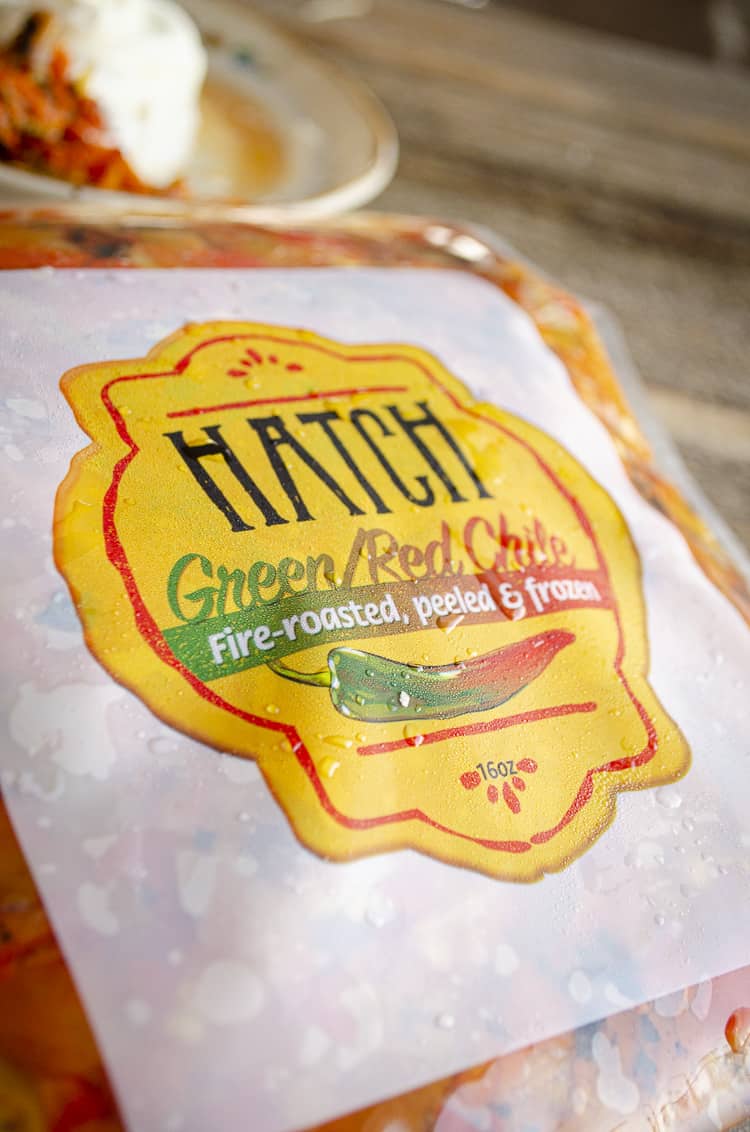 The Hatch Chile Store is the premiere website for ordering your Hatch chile– they are incredibly good at shipping fresh authentic chile right to your door, whatever variety and hotness lever you prefer. It's where I get all my Hatch Chile, and I must say the flavor really does stand out above any other chile pepper variety.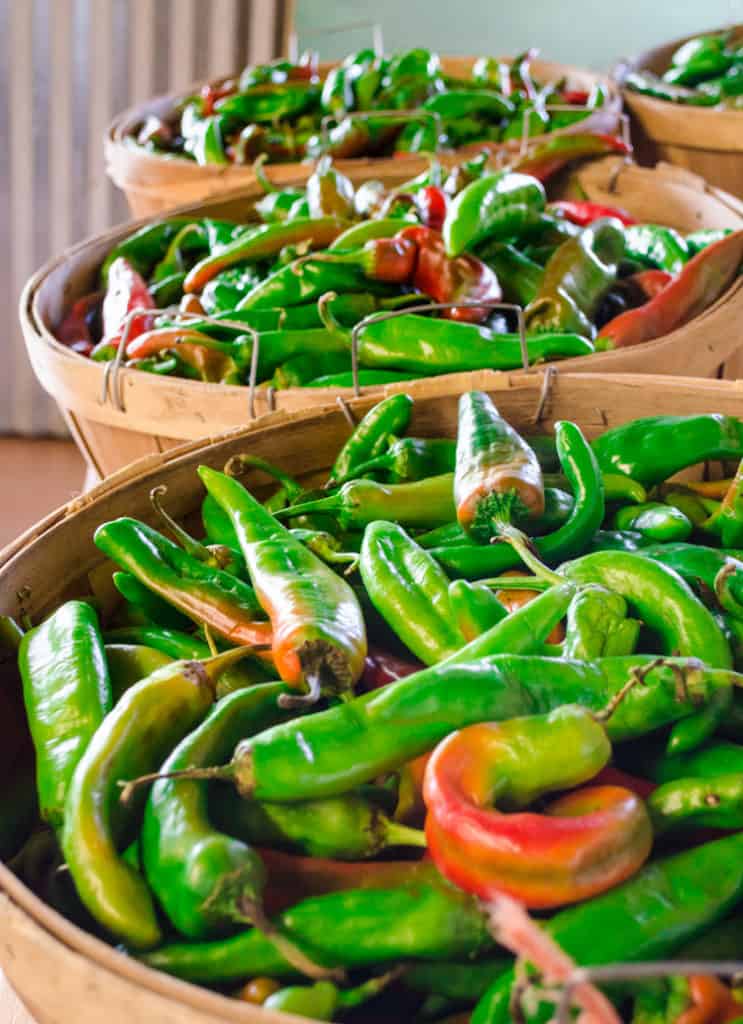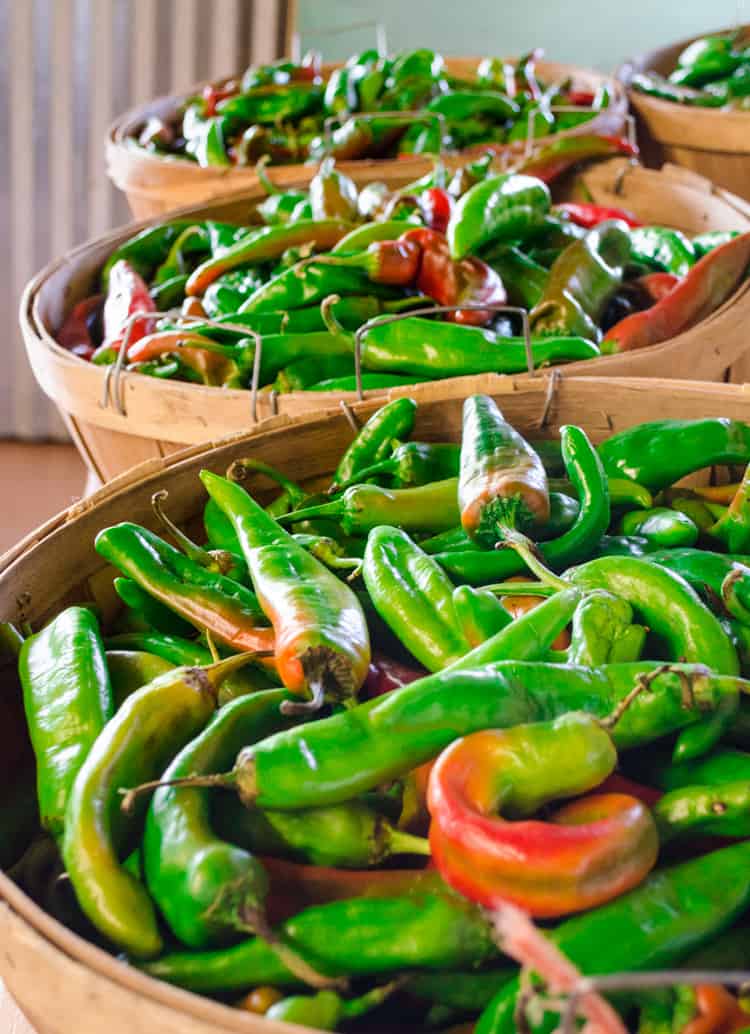 Head on over now to The Hatch Chile Store to stock up on the most delicious Hatch chile you can buy anywhere- they've always got great deals on your favorite products!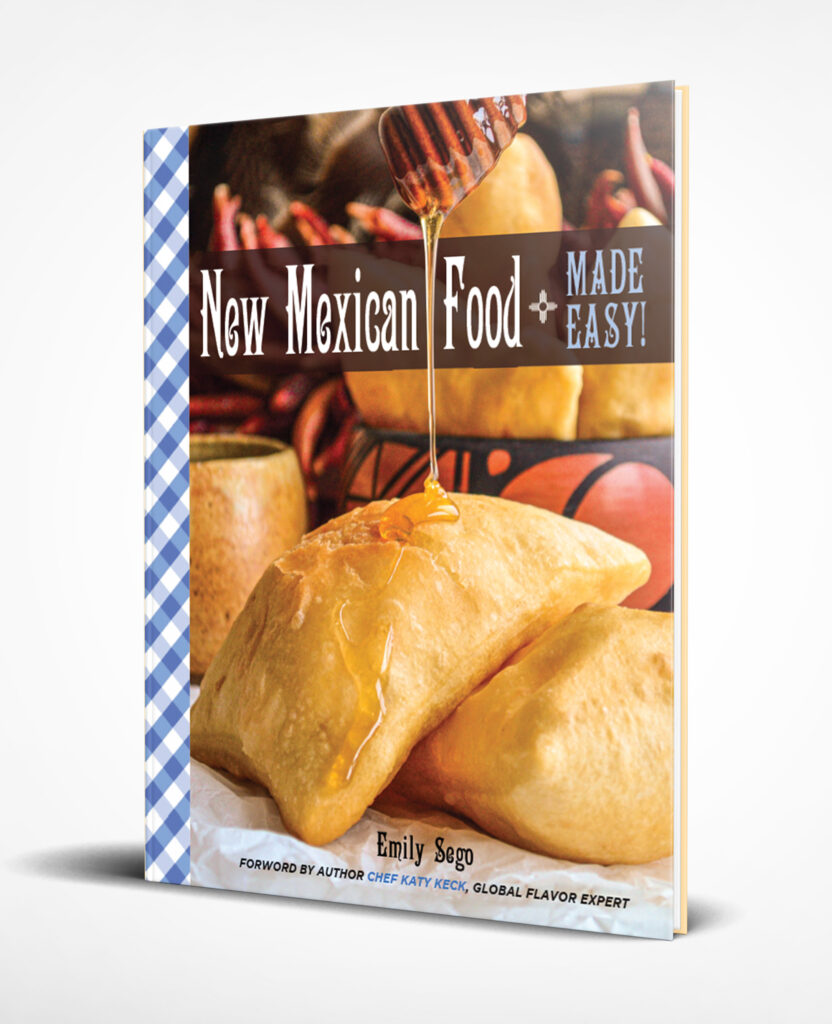 Did you know I have a full-color cookbook with lots more easy and delicious New Mexican recipes? You can learn more about it here!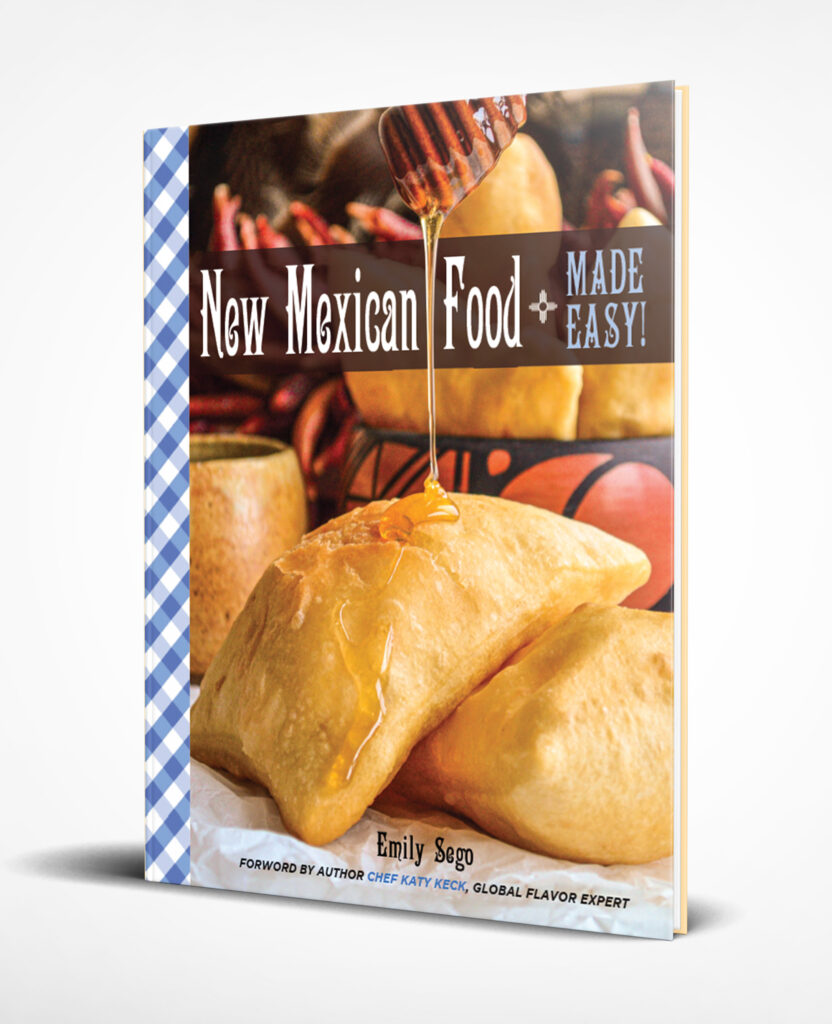 Did you know I have a full-color cookbook with lots more easy and delicious New Mexican recipes? You can learn more about it here!
You know what else is fantastic? Simply giving this recipe a star rating and a comment below! Your comments and ratings are greatly appreciated by me AND the Google algorithm. Thank you!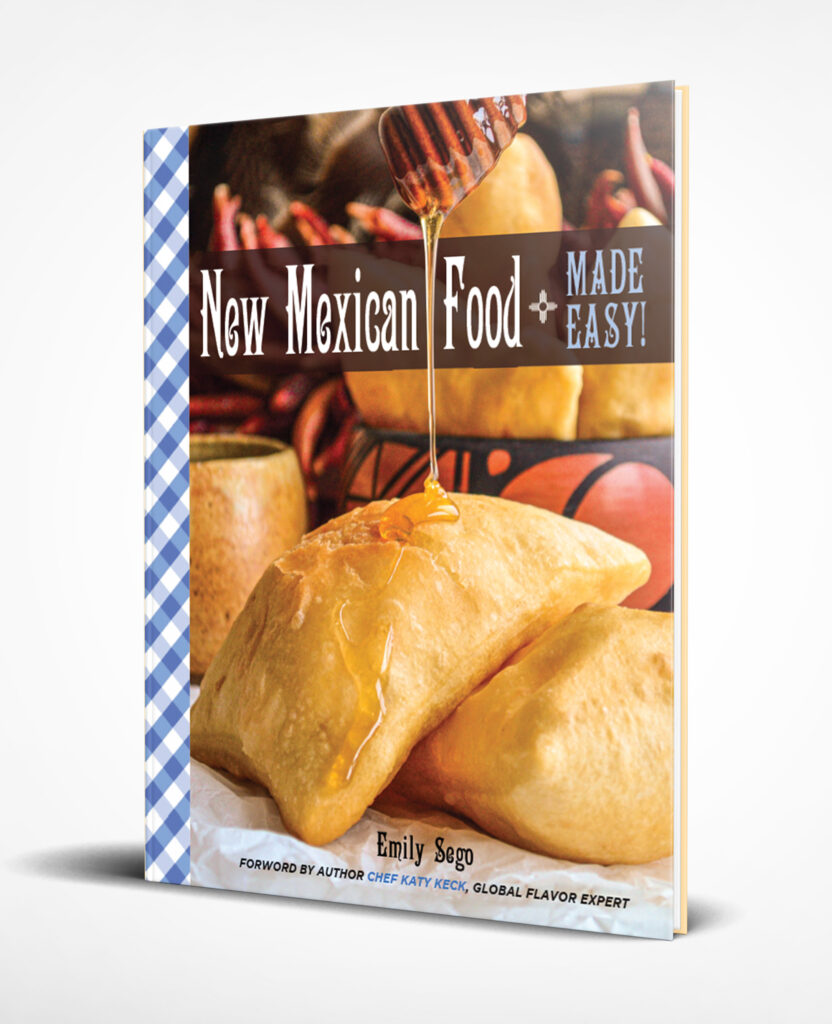 Did you know I have a full-color cookbook with lots more easy and delicious New Mexican recipes? You can learn more about it here!
Print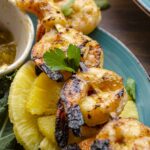 Sweet and Spicy Hatch Chile Marinade and Glaze for the Grill
---
Author:

Emily

Total Time:

0 hours

Yield:

6-8 servings
Description
This recipe is great for grilled chicken, shrimp or pork. A simple mixture of green or red Hatch chile, apricot jam, garlic, lime juice and seasonings. Mix it once, separate, and use as both a marinade and a glaze while on the grill.
---
1/2 cup roasted, chopped red or green Hatch chile

1/2 cup apricot jam (or honey)

6 cloves garlic, peeled

1/2 cup lime juice

1 teaspoon salt

1/2 teaspoon pepper

1 tablespoon vegetable oil

1- 1 1/2 pounds chicken, shrimp, or pork chops

Optional freshly chopped cilantro and lime wedges
---
Instructions
Place chile, jam, garlic, lime juice, salt, pepper, and vegetable oil in a blender and blend until mostly smooth. (A little chunky is ok.)

Pour approximately ¾ of the marinade into a zipper lock bag or container and reserve the rest for glaze. Place chicken, shrimp or pork into marinade and stir to coat. Refrigerate for 1 to 5 hours.

Preheat your grill to medium high heat and brush it clean. While the grill is preheating, pour the remaining portion of marinade that was set aside into a small saucepan and bring to a boil for approximately 2-5 minute or until thickened. 

Remove the meat from the refrigerated marinade and place directly on the grill. Cook as desired and remove. Brush meat with thickened glaze and serve.
Prep Time:

10 minutes

marinade:

1 hr.

Cook Time:

10

Category:

lunch or Dinner

Method:

Grill

Cuisine:

Southwestern American
Nutrition
Serving Size:

1/6th the recipe

Calories:

74

Sugar:

9.4

Sodium:

302

Fat:

1.8

Saturated Fat:

0.3

Carbohydrates:

15.6

Fiber:

0.3

Protein:

0.5

Cholesterol:

0
Keywords: Hatch green chile, hatch red chile, red chile sauce, sweet and sour, glaze, grilled, marinade