What Happens When You Make Chile Sauce With FRESH Red Hatch Chiles?
This post is kindly sponsored by The Hatch Chile Store. All thoughts and opinions are my own :0)
Traditional red chile sauce is made with sun-dried red chiles of all different varieties that are re-hydrated. But how can we enjoy these beautiful spicy peppers when they are fresh? After all, my personal favorite way to enjoy Hatch chile is with both red and green varieties mixed together!
I recently came across an idea that intrigued me- I heard about someone making red chile sauce with FRESH red Hatch chile peppers. This goes against all tradition, but so what? So I ordered some fresh red chile peppers from The Hatch chile store in southern New Mexico. My experiment could now begin.
There's a reason why green chile is always roasted and red is not.
I figured I should roast my red Hatch chile peppers first, to remove the skins just as green chile is roasted. Well, I don't have pictures because that turned out to be a bit more difficult to do.
Apparently, as chile peppers ripen, they retain more moisture AND I noticed that the flesh inside was thinner. When I put them on the grill, they puffed up and started exploding hot liquid all over me and the grill. (Insert mad emoji here). So I learned to poke them with a knife or fork before they went over the heat. That helped a lot. When it came time to peel, it was also very tedious because the flesh was so thin the chiles did a lot of ripping and a lot of flesh just tore off with the peel. Grrrrrrr.
So now you and I both understand why green chile is roasted and red is picked to simply dry in the sun. However, I did manage to get a couple pounds worth of peeled red roasted chile to work with. I also wanted to try making sauce with fresh chopped chile peppers, sans roasting and peeling, to see and taste the difference.
How do you make red chile sauce?
Chile sauce purists will say only water and chiles should be used to make chile sauce. If that's how you like it-good for you. I prefer to add complementary flavors to my chile sauce to give it some depth and savory-ness.
When I make my red chile sauce, I like to add a bit of onion, garlic, oregano, salt, ground coriander (sooo good in chile) and chicken broth instead of plain water. I always keep my kitchen stocked with chicken bullion cubes and that's what I use for broth.
To add depth and take advantage of science, I gently browned my diced onion in some veg oil to create some great flavors, and then bloomed the flavors of my garlic by cooking it for just 30 seconds in the skillet with the onion. I added these to my blender, along with the spices and broth I mentioned above. I made two batches just like this; one with the roasted chile, and the other with freshly chopped chile.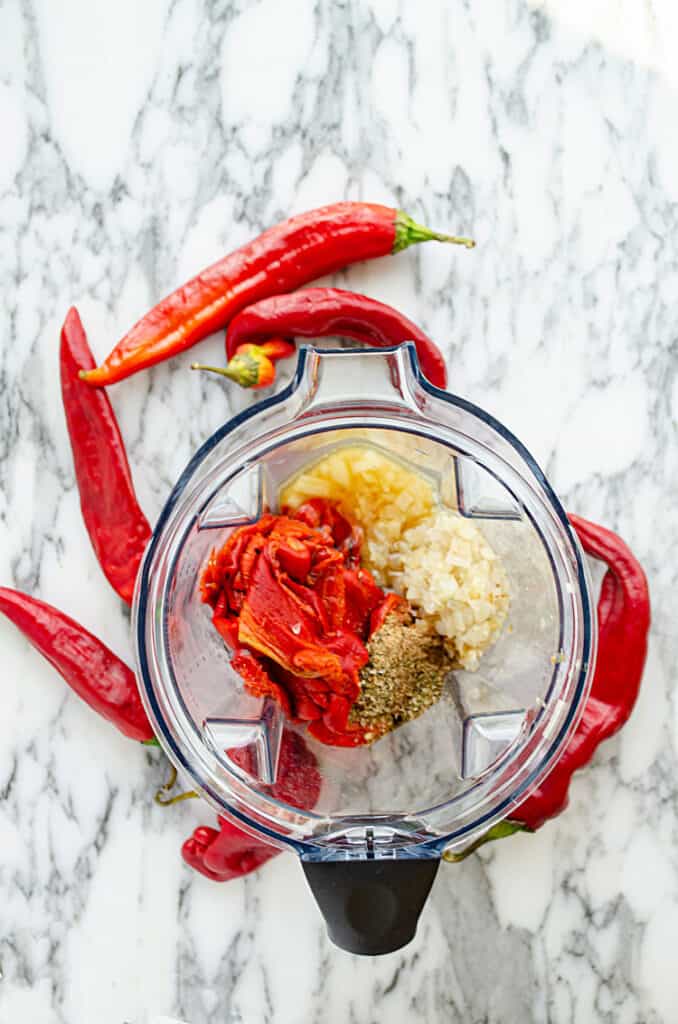 The Results
To my utter amazement, I couldn't taste much of a difference between batches! Both sauces turned out with this interesting reddish-orange color that I can only assume comes from the onion and the light colored ribs that were left inside. There was a slight difference in color with each batch; the roasted batch being slightly darker, but extremely subtle.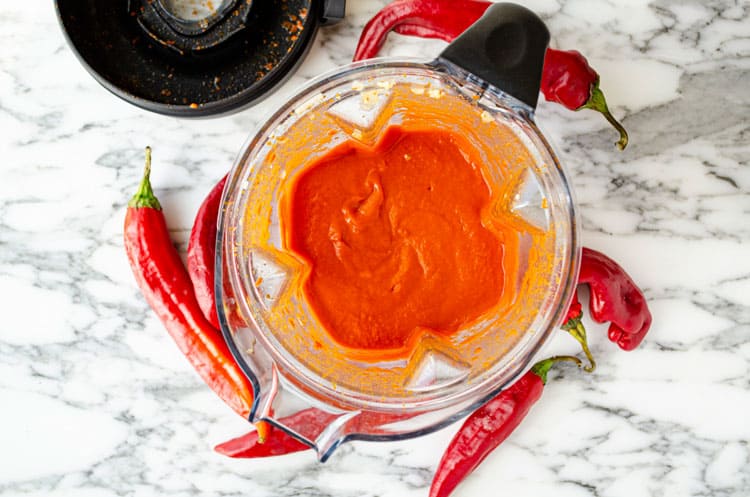 I thought I'd better take it one step further, and cook the sauces on the stovetop to quickly intensify and meld the flavors together. I often skip this step because I make my sauce ahead of time and this will happen naturally in the fridge overnight.
Cooking the sauce definitely improved the taste for each variety even more. They both tasted great! However, the chile sauce made with the fresh red chile peppers is the clear winner here, because it's just not worth all the trouble roasting up a batch of solid red chile. (FYI A few reds in a bulk batch of green are just fine in a barrel roaster.)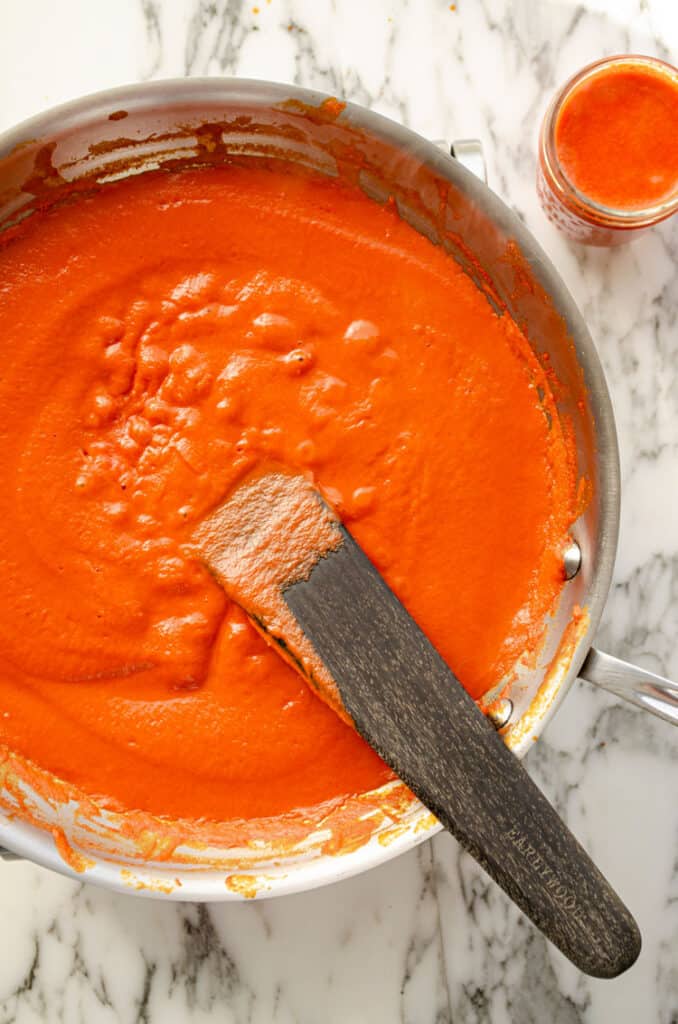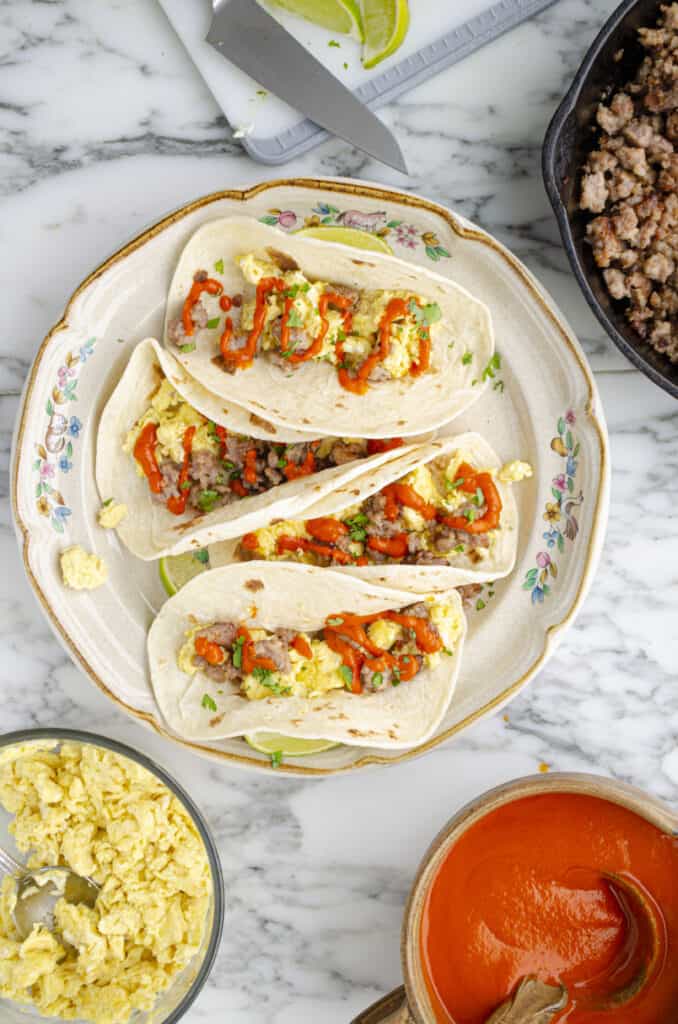 I have lots of great ideas for this sauce; anything that uses roasted red bell peppers could be switched out for Fresh Red Chile Sauce to give the dish a little extra kick! I would LOVE to hear your comments and thoughts about this experiment, or if you try the recipe let me know how it goes. Enjoy!
Looking for more information about Red Chile Sauce or new recipe ideas? Check out the gallery below!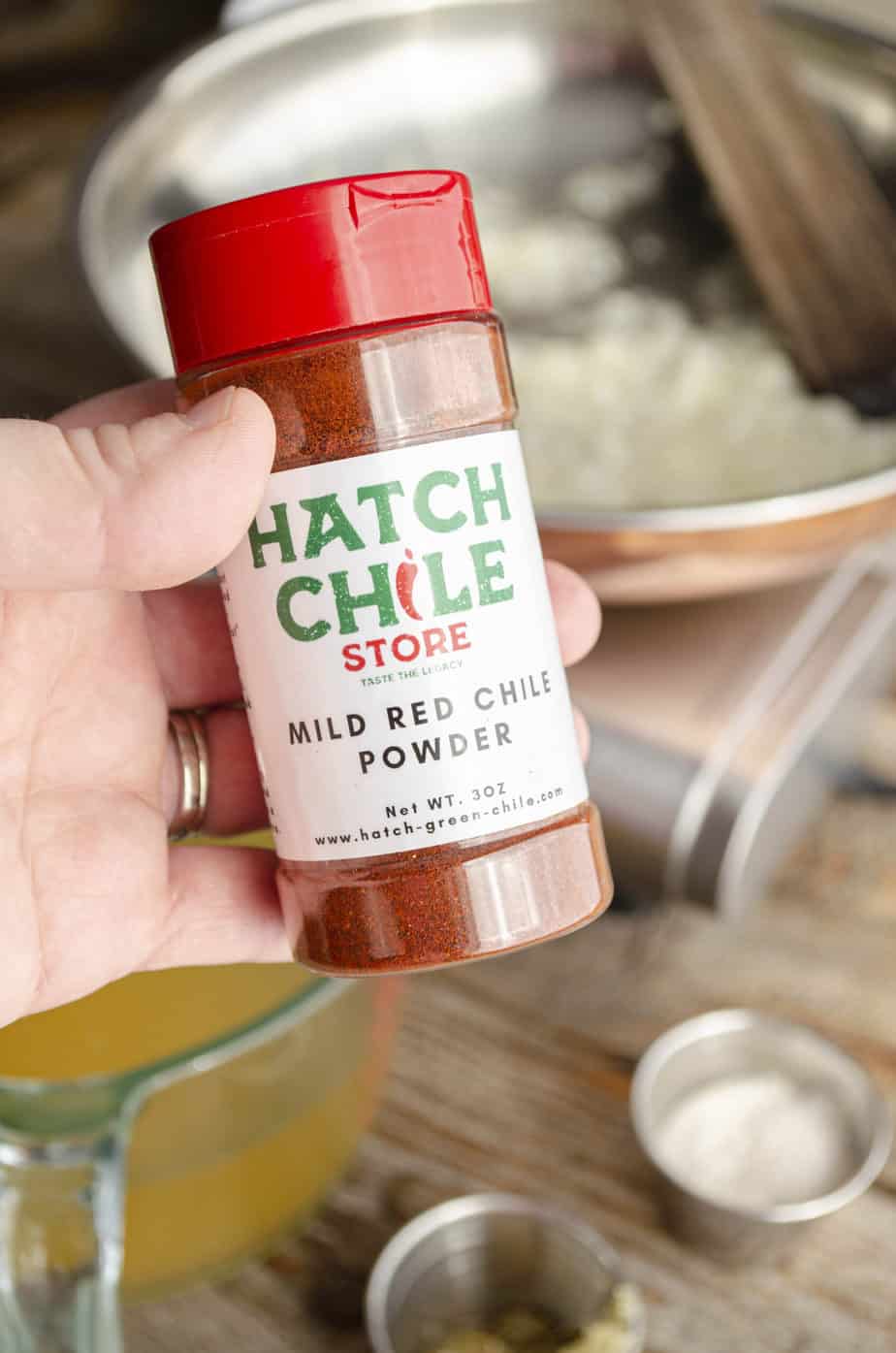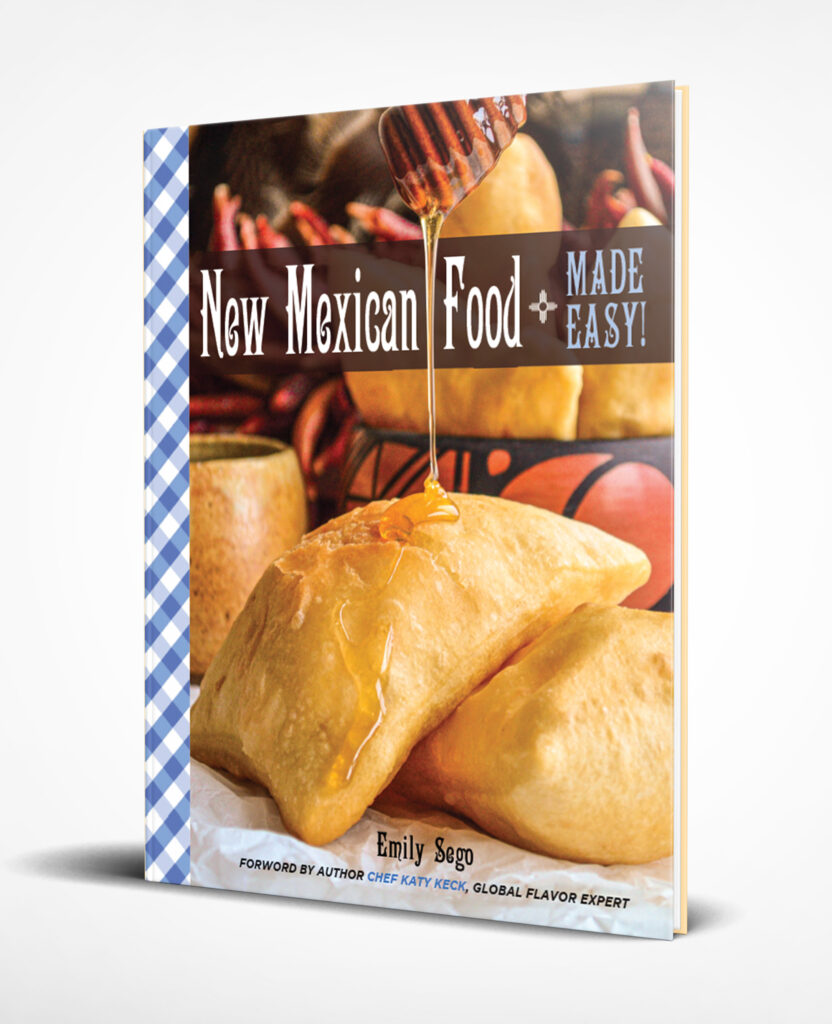 Did you know I have a full-color cookbook with lots more easy and delicious New Mexican recipes? You can learn more about it here!
You know what else is fantastic? Simply giving this recipe a star rating and a comment below! Your comments and ratings are greatly appreciated by me AND the Google algorithm. Thank you!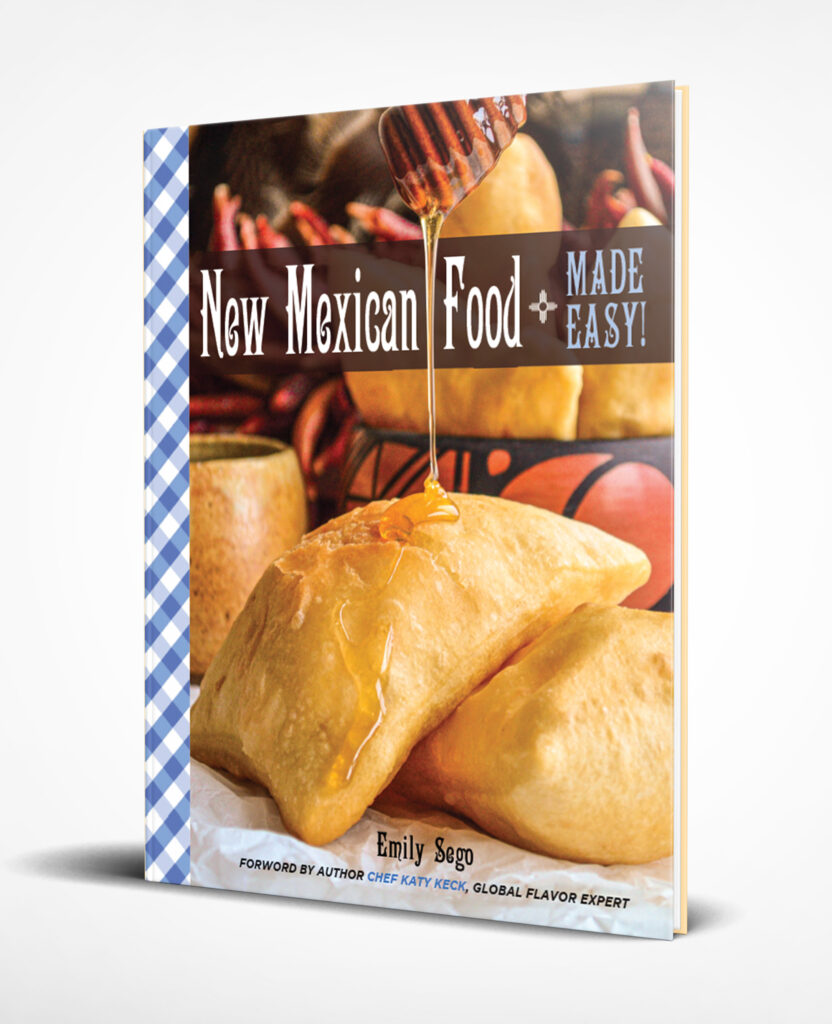 Did you know I have a full-color cookbook with lots more easy and delicious New Mexican recipes? You can learn more about it here!
Print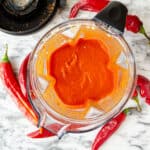 Fresh Red Hatch Chile Sauce
---
Author:

Emily

Total Time:

25 minutes

Yield:

2 cups

1

x
Description
What happens when fresh Hatch red chile, not the traditional dried, is used to make red chile sauce? An amazingly fresh and delicious tasting result!
---
2 teaspoons

vegetable oil

1/4

onion, minced
pinch of salt

1

garlic clove, minced or pressed

1/2 teaspoon

oregano

1/4 teaspoon

ground coriander

3/4 cup

chicken broth

6

–

8

fresh red Hatch chile peppers, stem, seeds and white inner parts removed and discarded
---
Instructions
Place vegetable oil in a medium-size skillet and place skillet over medium heat. When the oil is shimmering, add the onion and a pinch of salt. Cook onion until translucent and beginning to brown. Stir in the garlic and cook for one additional minute. Remove from heat.
Coarsely chop the red chiles and place them in the pitcher of a blender. Add in the cooked onion-garlic mixture, the oregano, coriander and 1/2 cup of chicken broth. Blend until pureed, adding more chicken broth to thin to desired consistency.
Rinse out the skillet used for the onion, and pour the sauce into the skillet. Set over medium heat, whisking often, until the chile sauce just begins to boil. Cook for an additional minute, then remove from heat. Serve warm over any entrée or dip tortillas into sauce for enchiladas.
Prep Time:

15

Cook Time:

10

Category:

appetizer

Method:

stovetop

Cuisine:

New Mexican
Keywords: Sauce, chile, green chile, Hatch Green Chile, Hatch red chile, red chile, chile pepper, chili pepper, hot sauce, New Mexico