How to Make Refried Beans From Canned Pinto Beans
This post has kindly been sponsored by The Hatch Chile Store. All thoughts and opinions are my own. This post also contains Amazon affiliate links in which I earn a commission for purchases made. Thank you for your support!
Need refried beans fast? Just follow my steps for the easiest, and tastiest, refried beans from canned Pinto beans you've ever had!
Follow these steps to make refried beans with canned pinto beans
I LOVE making homemade refried beans. They cook up quickly and the taste is just so dang delicious. I have been making them for years, and I've included my refried beans recipe in my cookbook, New Mexican Food Made Easy. I'll share it with you now for free since I imagine you are in a hurry to get these refritos (refried beans) ready for your next meal.
Making refried beans with canned pinto beans is actually quite simple if you follow these steps:
Melt some butter or lard in a skillet over medium heat
Add drained and rinsed canned pinto beans and seasonings
Mash with a potato masher or fork until most beans are broken
Stir in water or broth and bring to a boil to make beans creamy
Serve and enjoy!
I have detailed instructions written out in the recipe below, so be sure to check it out. I have to stop myself from eating half the skillet when I make these refried beans. They are just that good!
Fixing up canned refried beans to taste delicious is quite easy as well. Read on to find out how to make canned refried beans better tasting!
How to make canned refried beans better
Do you want to turn cardboard-tasting canned refritos into something savory, fresh, and delicious? Follow the steps below to make one can of refried beans taste better. No; more like, fantastic! (Double or triple these instructions for two or three cans.)
Melt two tablespoons of unsalted butter in a frying pan.
Add 1/4 cup minced white or yellow onion and cook until golden brown
Add the refried beans to the skillet and mash with a fork to combine with the onion
Add a pinch or two of salt, garlic powder, cumin, and chile powder
Stir in a few spoonfuls of chicken broth and sour cream until desired consistency is reached
Serve and enjoy!
Whenever I open a can of refried beans I am always surprised at how bland they really are. Isn't the whole point of buying them supposed to save you the time of making great-tasting refritos at home? Refried beans are just one of those recipes that you should always make at home, yourself, or enjoy at a restaurant :0)
Adding authentic Hatch chile to your refried beans will really put them over the top. The smokey and sweet notes round out the flavor of the beans perfectly. If you like chile peppers, you'll love mixing some green chile into your refritos!
What are Hatch Chile Peppers?
Hatch Chile peppers are world famous for their delicious flavors, produced by the unique climate and soil composition that exists only in the Hatch Valley of Southern New Mexico. These factors combine to grow exceptional-tasting chile peppers with smoky, sweet, and hot flavor notes. More people discover Hatch Chiles each year, and their popularity continues to grow.
Growing up in New Mexico where chile peppers are an integral part of the culture, I know that Hatch chiles have earned a reputation for being the best of the best. I personally only use authentic Hatch in all my cooking because it simply tastes amazing. You should be able to find canned Hatch chile in any supermarket these days, or you can order it directly like I do. Frozen chile is much, much better tasting than canned!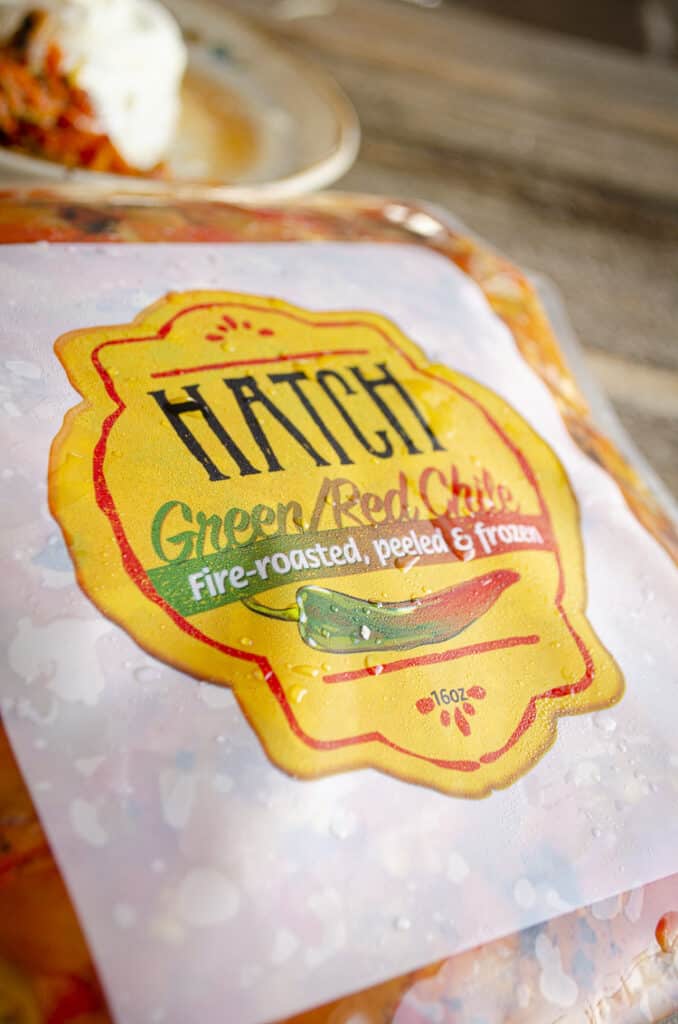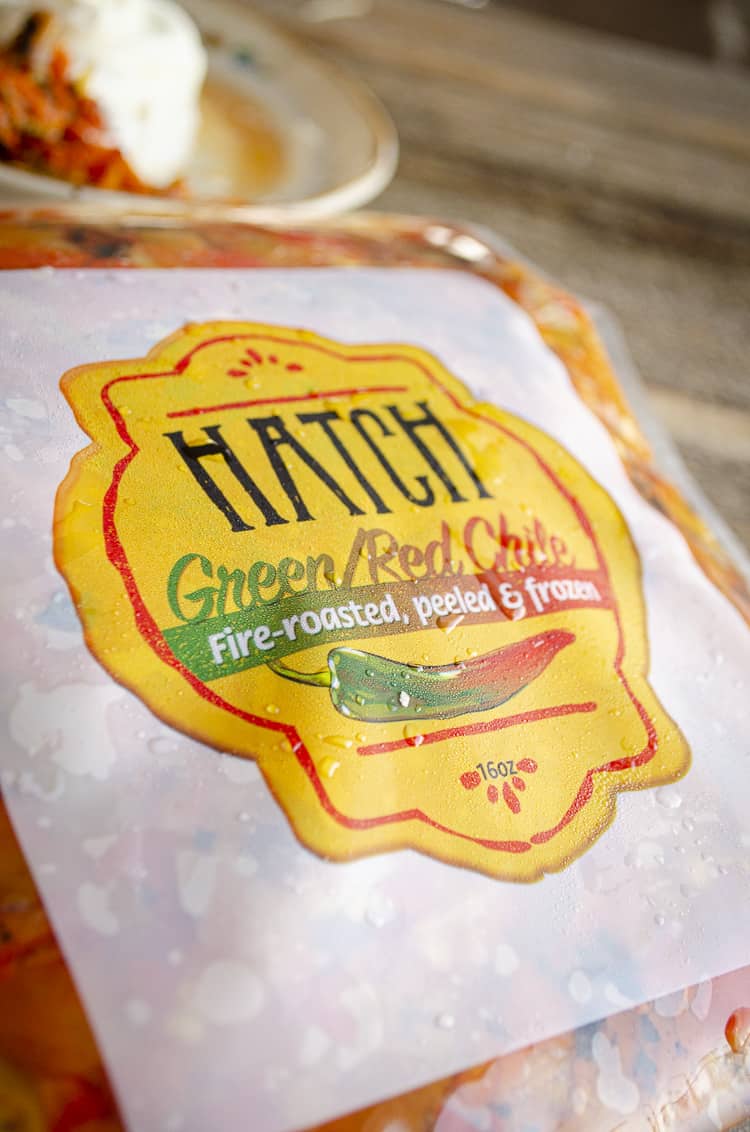 The Hatch Chile Store is the premiere website for ordering your Hatch chile– they are incredibly good at shipping fresh authentic chile right to your door, whatever variety and hotness lever you prefer. It's where I get all my Hatch Chile, and I must say the flavor really does stand out above any other chile pepper variety.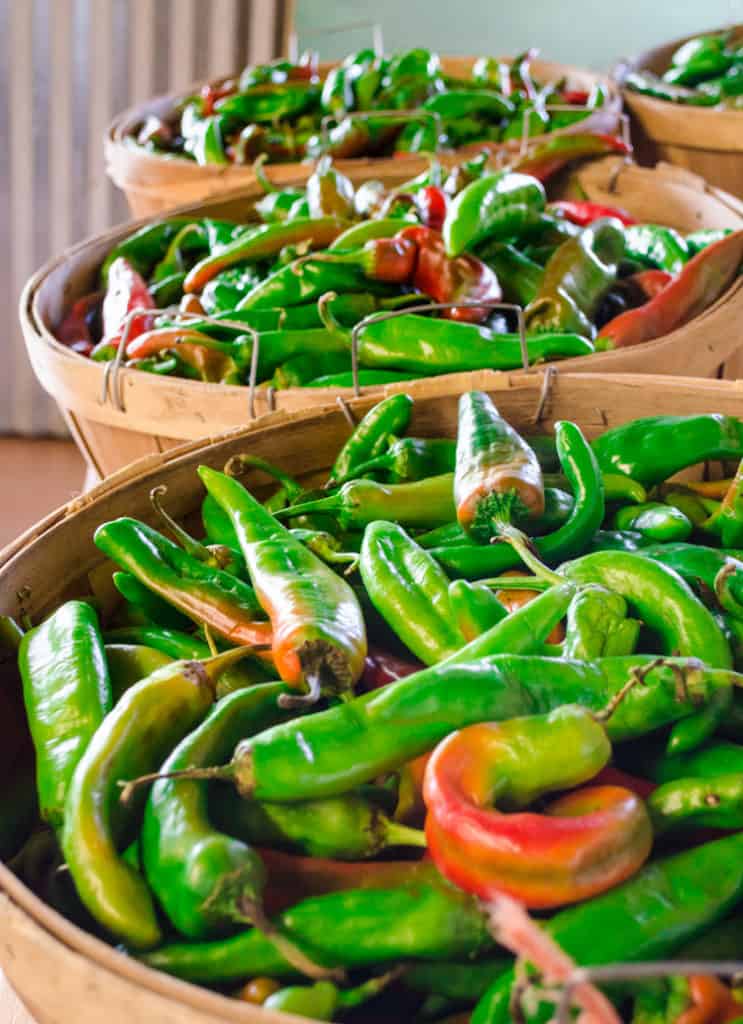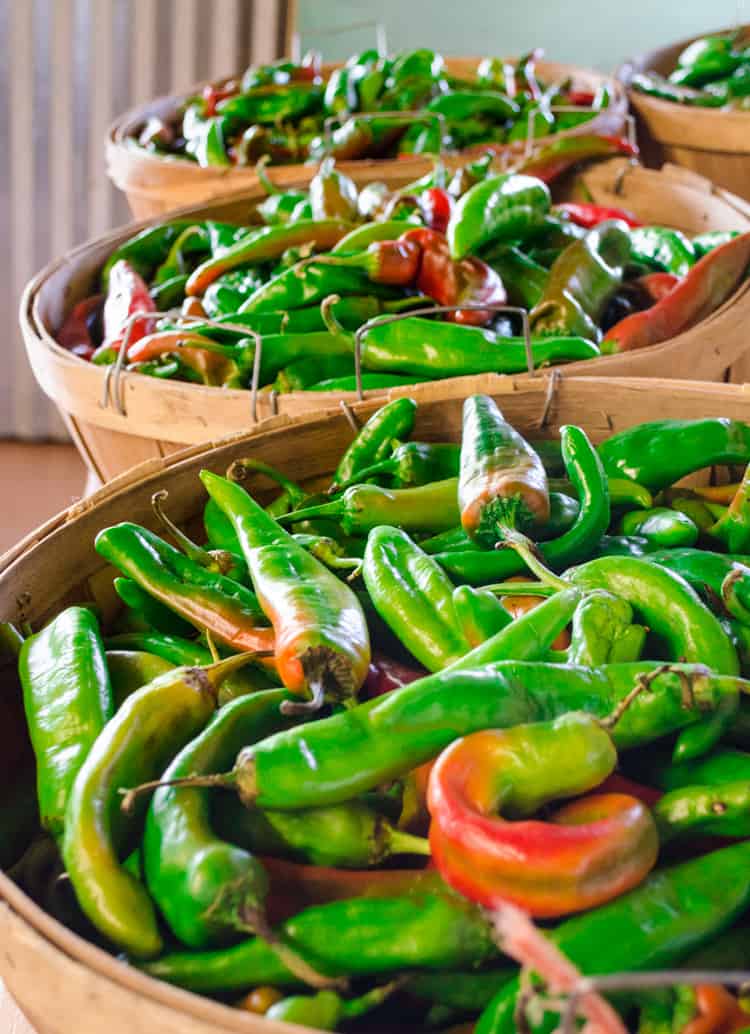 Head on over now to The Hatch Chile Store to stock up on the most delicious Hatch chile you can buy anywhere- they've always got great deals on your favorite products!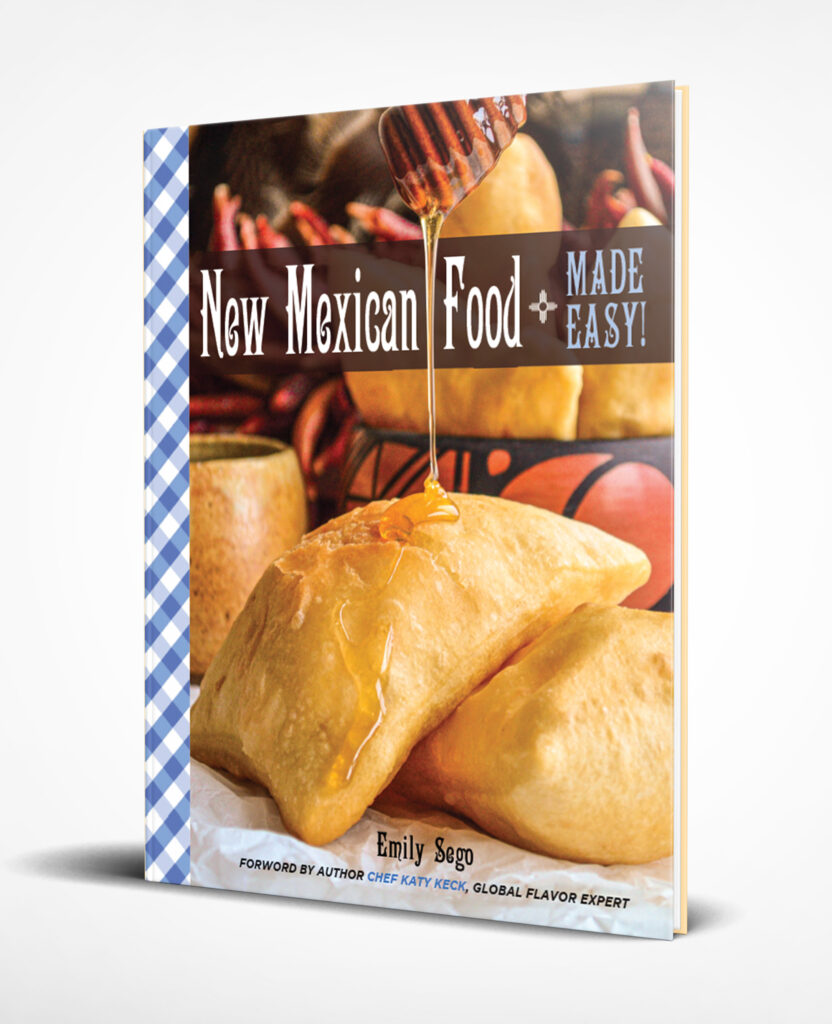 Did you know I have a full-color cookbook with lots more easy and delicious New Mexican recipes? You can learn more about it here!
What is the white cheese on refried beans?
Of course, if you're at a restaurant you can just ask the server what cheese is gracing your meal, but I imagine most people searching this phrase are trying to re-create their favorite Mexican dish at home, and are unsure of what cheese to purchase. Read on, I can help with that!
If the cheese on your refried beans is very melty, with cheese pulls sticking to your utensil that would reach to the moon, chances are it's either Oaxaca, Asadero, or good old Monterey Jack cheese. If it's crumbly in little tiny chunks, then it's likely Cotija, queso fresco, queso blanco, or panela.
I'm currently working on an in-depth article exploring the many fascinating kinds of cheese made in Mexico. There are a whole lot of varieties of Mexican cheese that are white. I'll share a brief overview below.
The best Mexican cheeses for melting
Oaxaca or Asadero are an excellent choice if you want melty, ooey-gooey mild-tasting cheese to smother your Mexican entree and sides like refried beans.
These cheeses were made especially for melting. They are not aged, making the mild-tasting but soft like mozzarella. The most famous melty cheese is Oaxaca cheese because it is pulled into long thick strings and wound up like a ball of yarn before being sold to consumers. It tastes very similar to mozzarella cheese.
The best Mexican cheeses for flavor
If you are looking for a Mexican cheese that has a crumbly texture, Cotija stands apart from the other crumbly cheeses I listed above (far apart). Cotija has a very strong taste, compared to the other crumbly cheeses, which mildly taste of salt with just a hint of lovely cheese flavor.
Cotija cheese has a flavor that is really unique and can't quite be explained by comparing it to other cheeses. It's just a cheese you have to taste to really get to know. Mexicans are very proud of it and will put it on almost anything!
Cotija cheese has become very popular in the United States in just the last few years thanks to the sudden popularity of Mexican street corn, which is slathered in butter, sauces, seasonings, and is then rolled in cotija cheese.
I hope you find joy in making this recipe and please give me a shoutout if you post a pic of the recipe on social! Follow me on Instagram @TheGoldilocksKitchen, Facebook page The Goldilocks Kitchen, or Pinterest @GoldilocksKitch. Don't forget to rate the recipe and leave a comment- I want to hear your feedback! (This is a blog after all and that's the whole point right?!)
Print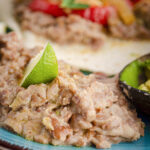 How to Make Refried Beans From Canned Pinto Beans
---
Author:

Emily

Total Time:

15 minutes

Yield:

6

–

8

servings

1

x
Description
Canned pinto beans quickly transformed into delicious refried beans (refritos) for a versatile side dish that goes with breakfast, lunch, or dinner.
Equipment needed
strainer or sieve
skillet
potato masher (a fork will do in a pinch)
---
4 tablespoons

unsalted butter

2

(15 oz) cans of pinto beans, drained and rinsed

1 tablespoon

onion powder

1 teaspoon

garlic powder

1/2 teaspoon

cumin
pinch of ground red Hatch chile powder

1/2

cup

chicken broth
salt and pepper to taste
garnish with freshly grated cheese such as Monterey Jack or Oaxaca
---
Instructions
Set a skillet over medium heat. Add butter and swirl to melt. Add the beans, onion powder, garlic powder, cumin, and chile powder. Stir and mash the beans until just a few whole beans are left.
Pour in the chicken broth and bring to a boil, stirring frequently. Remove from heat. Garnish with cheese and optional additions mentioned below if desired.
Notes
Freshly minced onion can be substituted for the onion powder in step 1: After the butter is melted, add 1/4 cup minced onion and cook until softened and golden brown. Then continue with adding the beans and seasonings, leaving out the onion powder.
Optional additions to add in step 1 with the beans – 1/4 cup fully cooked chorizo, 1/4 cup chopped Hatch green chile, 1 jalapeno, chopped
Prep Time:

5 minutes

Cook Time:

10 minutes

Category:

lunch or Dinner

Method:

Sauté

Cuisine:

New Mexican
Keywords: refried beans, pinto beans, refritos, canned beans, green chile, chili powder